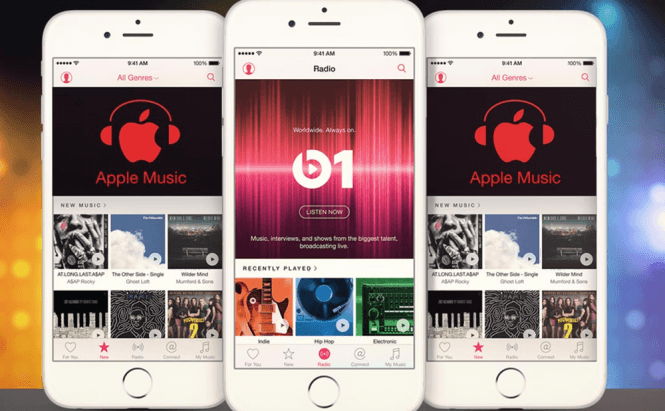 Beats 1 Launched with a Few Unpleasant Surprises
Apple has recently launched its Apple Music service, and with it came the radio station called Beats 1. Honestly, I think this was an awesome idea as no streaming service could actually replace the human interaction in a live radio station, but this doesn't mean it's perfect. Even though it's still very fresh, I've already noticed a few unpleasant surprises which weren't advertised by the IT giant. Here are some of the negative things which made me think twice about tuning in to Apple's radio.
The first thing most people spot is that the radio is ad-supported. I don't remember Apple ever mentioning this and even though the messages are pretty discrete (stuff like "Beats 1 is made possible by American Express") I don't believe the IT giant doesn't have enough money to pull this off on its own. Another big problem (at least for me) is the fact that the songs played on Beats 1 will be censored. I understand the need to keep the station family-friendly, but bleeping out words and even entire lines could be really irritating for everyone actually trying to listen to the song.
And since we're talking about annoying things, let's turn our attention to Zane Lowe, who obviously can't get enough of hearing his voice on the radio. The DJ who's also the face of the station keeps talking over the songs in order to promote his tours, pat himself on the back for his music selection or to drop the brand / radio station's name. If he didn't know that such a behavior is considered pretty rude, he probably found out by now since Twitter is flooded with complaints about his interruptions.
There were also a few smaller, but still noticeable things. For example, the music they've played was a bit all over the place as they've followed slow songs with loud, fast-paced rock'n'roll. Don't get me wrong, the tunes were actually pretty great, I'm only questioning the order they were played in. Additionally, even though the station is live, they still repeat certain programs so that people from different time zones can list to them.
Source: TechCrunch