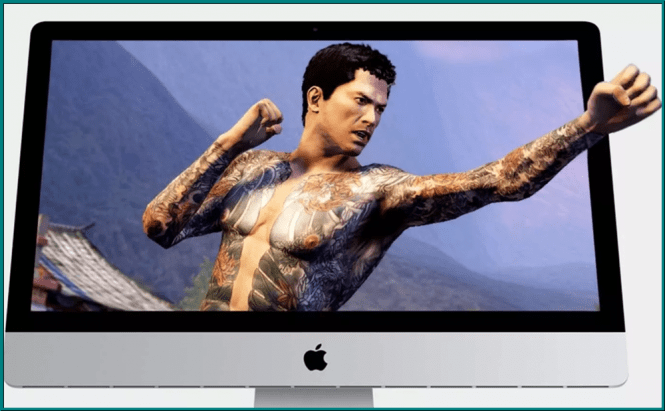 Best Mac games in 2018
Even though the MacOS platform isn't exactly known for the wide variety of games available for it, each year there are a few gaming masterpieces that can be played on Apple-made machines. So, if you're a Mac user and a gamer at the same time, there's no need to fret; here are the best games for Mac that have been launched in 2018. Just so you know, we've only included games that we've tested ourselves, so more great titles could be released by the end of the year.
Subnautica
Subnautica (January 23, 2018)
A truly great open-world survival and exploration games, Subnautica has been available as an early-access game for quite some time now, but it was only officially launched in January, so I had to include it. This single-player game begins with you crashing on a planet that's mostly made out of the water and exploring your environment in hopes of being able to leave this world and return to your home. Besides having to stay fed, hydrated and healthy, you will face a multitude of other dangers including various hostile lifeforms.
Stellaris: Apocalypse (February 22, 2018)
Stellaris: Apocalypse
One of the most popular strategy-simulation games of all time, Stellaris, is back with a new expansion called Apocalypse. This DLC adds a ton of new content including weapons that can take out entire planets, gigantic "Titan" capital ships that offer various bonuses to the other vessels in their fleet, new Unity Ambitions along with additional Ascension Perks and Civics, nomadic pirates that can be hired as mercenaries, but that could also band together and start posing a serious threat to any player as well as new soundtracks and in-game sounds to keep everything as immersive as possible.
Iconoclasts (January 23, 2018)
Iconoclasts
If you're into the platform genre, then you'll surely love Iconoclasts. This side-scrolling action-shooting game features some beautifully designed levels and just the right amount of challenge to satisfy both casual as well as more advanced players. Iconoclasts manage to keep the vibe of those old games that we all loved when we were young while also embedding current graphics and new in-game mechanics into the gameplay.
Orwell: Ignorance is Strength (February
22, 2018)
Orwell: Ignorance is Strength
One of my all-time favorite games, Orwell: Ignorance is Strength, is a text-based adventure game that asks the player some tough questions regarding privacy and morality. You play as an investigator for a special branch of the government that has full access to the communications of any citizen including their text messages, emails, instant chats, phone calls and even their private devices. Things get progressively more complicated as you add people to your list of suspects and there will surely come point when you will ask yourself where does it all end?
Civilization VI: Rise and Fall (
February 8, 2018)
Civilization VI: Rise and Fall
In case you're a fan of Side Meier's Civilization VI, I've got some good news for you: a new expansion with the title Rise and Fall has launched this February and it's also available on Macs. The DLC brings some interesting new features and challenges such as Dark and Golden Ages, governors for your cities, nine new leaders, eight new civilizations, additional natural wonders, districts, improvements, world wonders, buildings, troops and resources, extra policies, new Casus Belli, advanced alliance features and more.
Life is Strange: Before the Storm (Spring, 2018)
Life is Strange: Before the Storm
Even though Life is Strange: Before the Storm hasn't been launched yet for Macs, I've played it on the PC so it doesn't completely break the rules we've set out in the beginning. This really-well design sequel follows the adventures of Chloe Price and Rachel Amber, so the action takes place before the events of the first game. Even though you can no longer wield Max's time-altering powers, the game manages to be just as interesting as the original and each choice that you make has an even bigger impact in the continuation of the story.
Before we end things, you should know that I didn't purposely ignore those who love shooting or horror games, but in my opinion, there are no really good games from those genres launched yet this year. If that's what you're interested in, be sure to check out the games included in our best Steam games for Mac list. You should also keep an eye out for the following titles: The Bard's Tale IV (dungeon crawler), Blackroom (FPS) and Pillars of Eternity II: Deadfire (Isometric RPG), which will be launched later this year and that are all supposed to be really good.