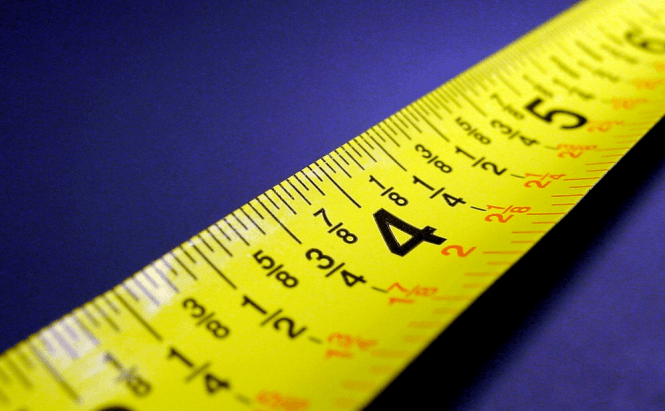 Check out VisualRuler, an app that measure real life objects
How many times has it happened that you saw a nice piece of furniture or a painting while sopping and couldn't tell if it would fit in your room or not? If you have an iPhone, I've got some good news for you: there's a new iOS app called VisualRuler which can calculate the size of the objects you see in the real life using the device's camera. The application is already available for download on Apple's App Store, but it's not free, so you will need to pay $2.99 to download it.
VisualRuler
What I like most about this app is its base idea, which is quite ingenious. Generally, most people don't take a measuring tool with them when they leave their house, but very few ever leave home without a card. VisualRuler takes advantage of that fact and calculates the size of the objects that you see in relation to the size of a regular card. So, whenever you see something that you want to measure all you have to do is to put your card next to it, point your camera, then draw a rectangle over the item to measure and the app will automatically do the necessary calculations. Of course, this method has a few disadvantages like the fact that you can't measure very big items or that the card and the measured object must be in the same plane, but VisualRuler is one of the most useful applications that you will come across.
If you want to read about some other interesting apps that you can install on your iPhone, you should check out "Microsoft releases Pix, an AI-powered camera app for iOS" or "Ubersnap, a free app that lets you print GIFs".