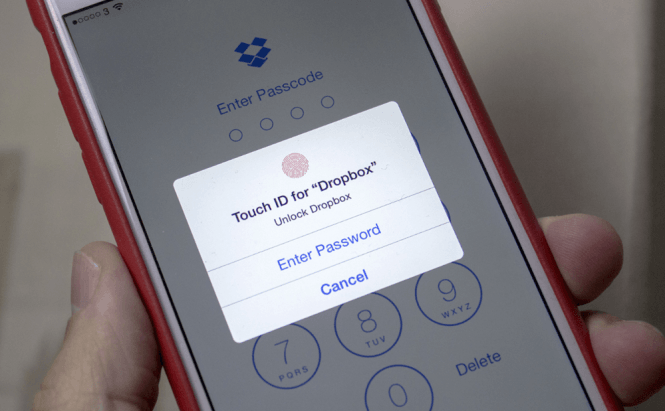 Dropbox For iOS Now Offers Touch ID Support
The security of the sensitive files people upload to their cloud storage has always been an issue. Dropbox has just added compatibility for the Touch ID function so that all the users of its iOS app can access their data in the most secure environment possible.
Along with the recent release of the Apple Pay service came a fully functional version of the Touch ID feature. For those of you unfamiliar with the topic, Touch ID is an iOS 8 specific function which enables the users of iPhones and iPads to use their fingerprint as the authentication method. Needless to say, this method is much safer than the traditional password protection.
On Monday, the popular cloud storage service released an updated version of its iOS app which embedded Apple's Touch ID authentication system. Last week we ran a story about hackers claiming to have stolen the passwords for over 7 million Dropbox users accounts, this fresh security system might be the best solution to combat the situation.
In order to enable the fingerprint protection you will first need to update the Dropbox app (the newest version is 3.5) and activate the Touch ID function. Then go to the settings section of the app, tap the respective option to enable it and, as soon as you restart Dropbox, you will be able to log-in using your fingerprint. Sadly, since the Touch ID function is restricted to iOS 8, only those who have an iPhone 5S, iPhone 6, iPhone 6 PLus, iPad Air 2 or iPad Mini 3, will be able to use the Dropbox fingerprint authentication system.