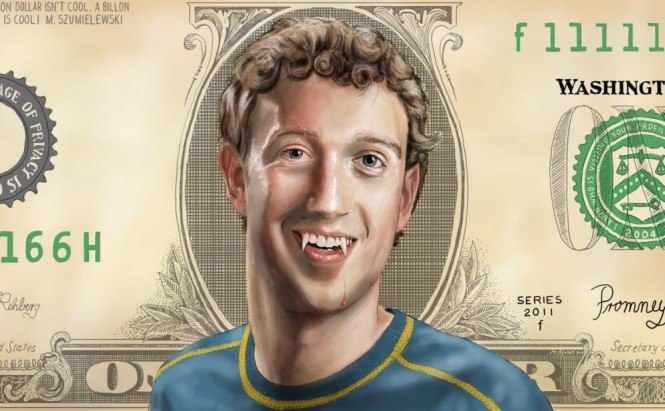 How to: Stop Facebook from Tracking You Offline
Facebook can now potentially track virtually every purchase you make... even if you make it offline. The largest social network on Earth has signed a contract with Datalogix, a data collecting company storing up consumer information it acquires from retail stores. In the long run, this deal can allow Zuckerberg's team to know where you buy your underwear and how much you pay for it. If you still don't want Mark to know you bought those underpants (yeah, the pink ones, with hippos and pigs) here's to the first part of our how-to for protecting you privacy from Facebook.
This is actually the easier part of protecting your privacy, for the time being at least. Facebook itself does not track you so far, instead employing professional data collectors like Datalogix, one of these dubious enterprises acting in the grey area of consumer purchases data. It works like this: you come to a store and get a free discount card, sharing your personal information like your phone number or e-mail address. The store sells this information to Datalogix, which, in its turn, will now pass it over to Facebook. In Menlo Park, these data can be compared to the information users provided to the social network earlier. In prospect, these data can be used for fine-tuning Facebook ads, accounting for the lion's share of the company's revenue, or tracking down malicious scammers or spammers on-site.
Doesn't sound that bad, does it? However, whereas many people may be fine with their personal data being shared with third parties without their consent, this practice can still be regarded by many as privacy violating. Unfortunately, as of today, there are no legal ways to prohibit store retailers from doing virtually everything they want with your personal information you've shared with them. Nevertheless, you can avoid the privacy leaks in two easy steps.
1) Do not provide your real personal data to the store.
As a rule, they don't take the trouble to check it. To come up with a good example, you can follow Lifehacker's advice and give them Jenny's number.
Instead of your real e-mail address, you could either make up one on the spot or better give the store your special 'spam-me-up-baby' mailbox (sometimes the e-mail offers they send you do make sense) you have set up beforehand.
2) Opt out from Datalogix tracking your personal data
This would be a bit trickier to do than pull the leg of Barnes&Noble with a non-existent phone number. On the other hand, if your web browsing experience counts more than three pages, it shouldn't take you that much effort.
In order to opt-out, go to the Privacy page of the Datalogix website and find the Choice section. Click the last 'click here' link and fill in your data. After submitting them to Datalogix, you may rest assured the company won't catch you buying those hippo panties.
If you want to play it safe with Datalogix not messing with your data, you can click this link and stop the company from tracking your online activities as well. Don't forget you should repeat this procedure in each browser and on every computer you use, otherwise you will stay tracked.
If you have followed the simple advice we gave you here, you can be sure Datalogix won't tell the world in general and Facebook in particular what you bought at the mall the other day.
Okay, so much for the offline. If you still want to know how to stop Facebook from poking its nose into your online activities too much, then read us tomorrow: there's one more how-to to follow up.
Picture Credit: gameplayer-magazine.de