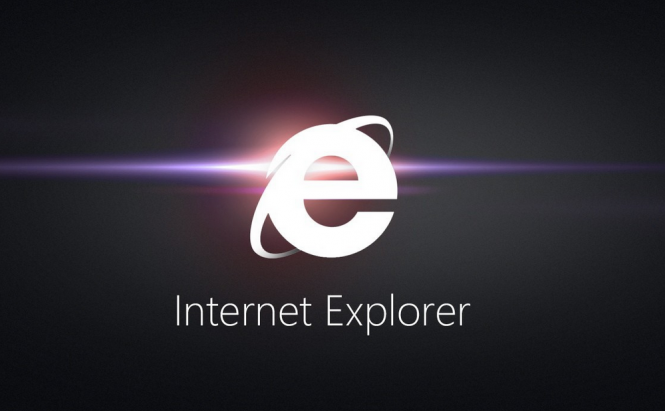 Make Internet Explorer 11 the default Windows browser
Even though it was never an appreciated web browser, Internet Explorer has always been a very popular application. This isn't only because it was automatically set as the default web browser whenever you installed Windows, but also due to the ActiveX applications that could only be run through it. However, starting with Windows 10, Microsoft debuted a new browser called Edge and Internet Explorer took a secondary role, becoming just a legacy option.
Nevertheless, many people still want to use it and that's a bit more difficult now since it's no longer the default Windows browser. In case you aren't an experienced PC user and you aren't sure how you can make Internet Explorer 11 the default browser for your Windows 10, here's a short guide to help you out:
Method A
Click the Start button.
Start typing "Internet Explorer" (without quotes) and when the application's icon appears in the Best Match category click on it.
In the Internet Explorer window, click on the little cog icon that's in the upper-right corner.
From the drop-down menu that shows up, select Internet options.
In the top-side of the window that open you will see a tab named Programs; click on it.
In the Opening Internet Explorer category (the first one) you will see

Make Internet Explorer your default web browser

written in small blue letters. Click the text.
Look for Internet Explorer in the list of application from the left-side, then select it and click on the big blue Set this program as default button.
Press the OK button from the bottom-right corner and you're done.
Method B
Right-click the Start button.
Select Control Panel.
In the new window that appears, click on the Programs category (the last one from the first column).
In the Default Programs section look for a small blue button that says

Set your default programs

and press it.
Follow steps 7 and 8 from Method A to complete the process.
In case you want some more advanced settings, in the Set your default programs window (from step 7 Method A), you can click the Choose defaults for this program button and you will be taken to a new menu that allows you select exactly which file types and protocols you want to be automatically opened using Internet Explorer 11.
As far as I'm concerned, Internet Explorer isn't a browser that I enjoy using. Honestly, if Firefox, Chrome or Opera wouldn't exist I would rather try out some of the new browsers that have a chance to make it big instead of using IE11. However, I understand how some people could actually need it for its legacy features or how it may be too familiar to move away from for those who don't spend that much time on the PC.