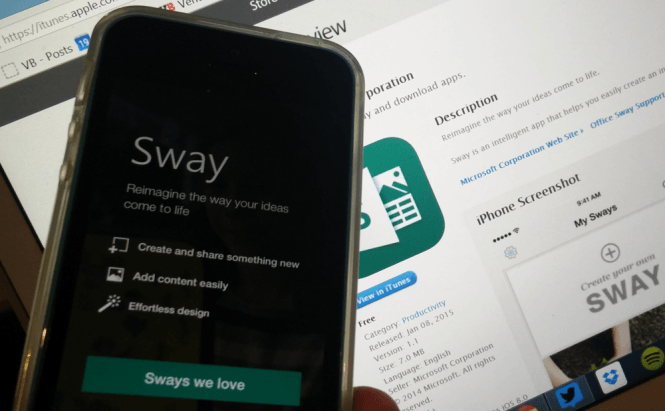 Microsoft Enhances Its New Sway App
This Tuesday, Microsoft announced its latest upgrades for the yet unofficially launched Sway app. The presentation suite has been enhanced to allow its users to include materials from more sources into their presentations. From now on, you will have the possibility to add YouTube videos, tweets, OneNote images and even other Sway presentations into your projects.
If you aren't familiar with it, Sway is an office app designed to offer an easy way for creating presentations (an alternative to PowerPoint). At the moment, the application is available as a technical preview and unfortunately Microsoft has made no mention about the official launch date. Even though still in its beta stages, Sway has already been improved by the Redmond-based company quite a few times. In January, the IT giant added the ability to add snippets, and now they added Infogram, OfficeMix and MixCloud integration.
As an additional benefit, this update also improves the suggestions that you will receive from the application. (Sway makes use of Microsoft's Bing search engine to suggest content images licensed under the Creative Common standard, so that you won't involuntarily infringe on any copyrights by using them into your presentation.) Moreover, the company also added two new features to help you better organize your images: slideshows and comparison (a function which gives users the ability visually compare two images by overlaying them). Lastly, Sway is now capable of protecting your privacy by enabling you to hide or share the presentations that you don't want to make public only with people you select.