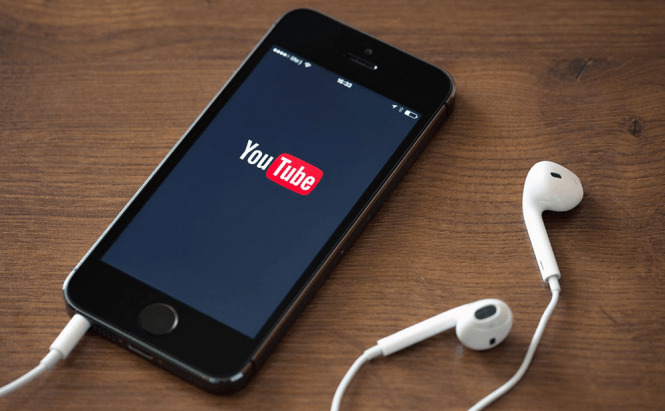 Saving videos from YouTube to your iPhone
I guess you already know that the free version of YouTube doesn't offer offline watching capabilities (and probably it never will) since it has reserved for paying subscribers of the YouTube Red service. However, this doesn't mean that you can't manually save videos and watch them later. Although Apple tried to discourage this practice, saving videos from YouTube on your iPhone is still pretty easy. Here's a very simple solution for doing that:
This method involves using the application called Documents 5, which has the capability to download videos from YouTube to your Apple-made device even though the feature isn't advertised in any way. So, go ahead, install the app on your iPhone, and run it. Now, in the bottom right corner you should see a button that looks somewhat like a compass and it will launch a web browser: tap on it. In the browser that pops up on your screen search for the term "en.savefrom.net" (without quotes) and select it when you see it in the results.
This is the website that will allow you to download videos from YouTube without any complications, but you will need to provide the URL address of the specific media file that you want to download. Fortunately, that's also quite easy to do: without closing the Documents 5 application, launch the YouTube app, open the video that you wish to save and wait for the advertisement to finish. Once the actual video is playing, tap the screen to bring up the video controls, go to the Sharing options and choose Copy Link. Next, go back to the Savefrom website and paste the YouTube link that you've just copied.
Once the link is pasted, you can use the available buttons to give the video a name and select the desired quality. Finally, tap on Download and the media file will be saved on your iPhone. Just to be safe, there are two things that you need to remember:
Quality - when choosing the video quality make sure to check the amount of free storage space that you have left. The higher the video quality is, the more space it will occupy.
Internet connection - also make sure to use a WiFi connection whenever possible, as downloading videos will make you reach your 3G or 4G data caps extremely quickly.
After the video has been saved on your iPhone, you can find it by visiting the Downloads section from Documents 5 interface. Additionally, if you tap the video and keep your finger hold on the screen, you can move the file into your Camera Roll so that you can access it even easier.
Now, when you have probably gained new experience in your iPhone usage, you might also want to check some of our older stories such as: "How to sync your iPhone or iPad with iTunes", "Blacklist a phone number on iOS" or "Top 5 future Siri features".