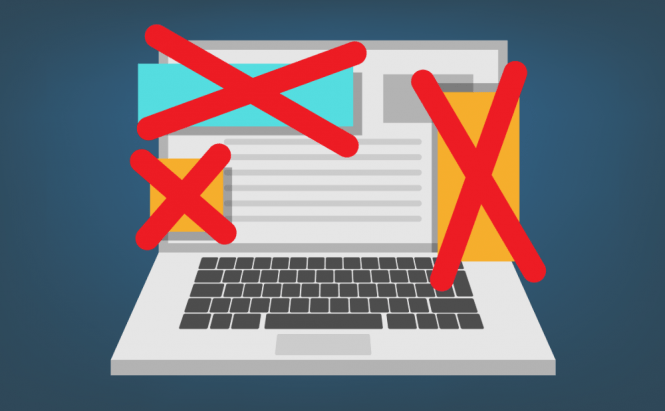 The best free ad blockers of 2018
Ads aren't only annoying by distracting or delaying you from the content you want to see, but they also force you to transfer more data and slow down the loading speed. Not to mention that, depending on the website that you're visiting, some of them could actually prove to be outright dangerous, leading you to phishing websites or installing unwanted software. In case you dislike ads as much as I do, here are some of the best free ad blockers available in 2018.
Adblock Plus
Adblock Plus
Without question, the most popular ad-blocking solution in the world, Adblock Plus has been around the block for a long time. The tool is open source and does a decent job of blocking almost any ad that you can encounter on the web. Unfortunately, I've run across a few ads that it couldn't block and trying to manually prevent the element from showing was futile, but the instances were very rare. On the plus side, the tool has an option to only stop harmful or disruptive ads from being displayed, thus helping you ensure that your favorite creators do get some ad revenue.
AdGuard AdBlocker
AdGuard AdBlocker
AdGuard AdBlocker is one of the most effective solutions currently on the market. So far, I didn't run across any advertisement that this ad blocker couldn't prevent from showing in your browser. Additionally, the tool is also capable of blocking self-promotional elements and includes an inverted whitelist feature, which can come in handy in some situations. AdGuard AdBlocker works with Chrome, Firefox, Opera, Safari as well as Edge and even though it does have a paid version, the free edition has everything you need.
uBlock AdBlocker Plus
uBlock AdBlocker Plus
The tool that I'm currently using, uBlock AdBlocker Plus is simple and decently effective. However, what's really cool about this solution is that it will actually block any element you manually instruct it to, even those that it originally misses. Additionally, the whitelisting action can be done with a simple click of the mouse button, which is another advantage.
Opera
Opera
This may come as a bit of a surprise, but if you're looking for simple yet effective solution for blocking ads, you might want to try using Opera. The more recent versions of the browser include an embedded ad-blocker, so you won't need to install any third-party extension. Besides having one of the most effective ad blockers in the world, Opera is also a very fast and lightweight browser, so there are plenty of incentives for trying it out.
Before we end things, I feel obligated to also invite you to look at the entire picture and think about why ads even exist in the first place. Until ad blockers start taking over, ads were the primary source of income for content creators, which is now disappearing. Furthermore, if you're getting ad-blocking tools for free, it means that the companies that make them can't pay the creators either. This is why, I would prefer a compromise solution like the one the Brave browser offers, which ensures that deserving content creators get paid, while also not forcing you to see any ads.