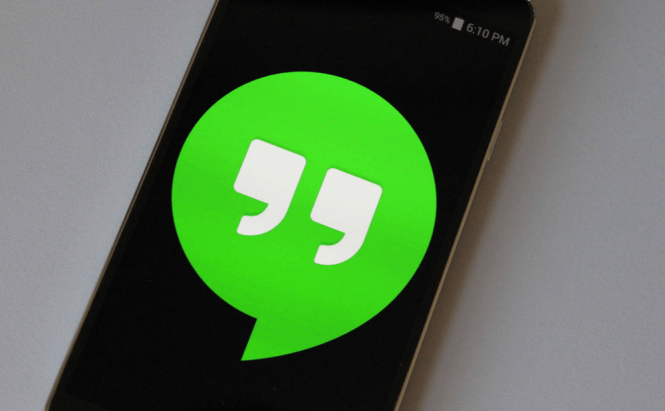 The Latest Hangouts Update Adds New Communication Functionality
Google has updated its Hangouts app for Android and added several cool features to help you out. The newest version of the application comes with graphical improvements (the addition of Material design) as well as enhancements related to the way you communicate with your friends.
Location sharing - according to Google, Hangouts is now able to automatically determine when someone you talk to wants to know your location and will offer a simple way to share it with him or her. In theory, whenever one of the people on your friends list asks something like "Where are you right now?", the app will automatically pop up a button which lets you confirm that you want to disclose your location to that person. From what I've seen, the feature doesn't actually work as well as this, but nonetheless, the option to share your location is easy to get to.
Search by phone number - another really useful function that has been added in this update is the ability to search for people by their phone number. In case you're new to the application or simply lost some of your contacts, being able to easily find friends by the phone numbers from your contacts list will surely come in handy.
Funny stickers - this seems like a bit of a rip-off from Facebook, but it's still pretty cool. From now on, you will be able to send a bunch of wacky stickers to your Hangouts buddies. There are 16 different packs of stickers (basically really big GIFs and cartoonish images) that depict cats, penguins, koalas, Santa, etc. Google said that this is just the beginning and more stickers will be added over time.
According to the Google+ post which announced this Hangouts for Android update, the developers have also placed a few hidden eggs, but, at the moment, I have no idea what they are. For more details about the update go to this link.