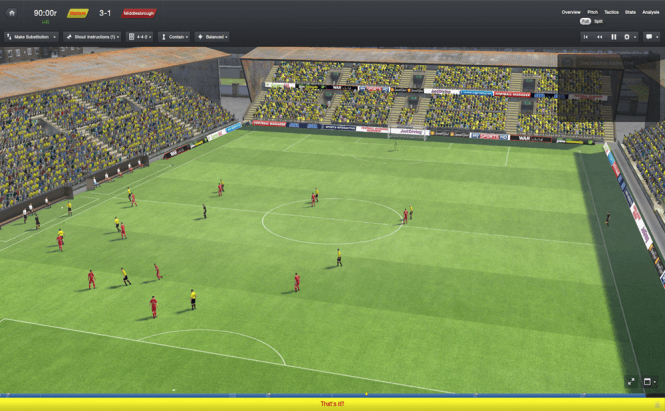 Football Manager 2015 Will Be Launched in November
It's official: SEGA announced the release date of the new version of the most popular football management simulator on the market. Football Manager 2015 will be launched this November, and it is already available for pre-orders. The video game will be available for all major computer operating systems: Windows, Mac and Linux.
Football Manager is a very successful franchise, which keeps offering yearly releases since 2005. Developed by Sports Interactive, this football management simulation game originally appeared under the title "Championship Manager", but since SEGA replaced the original publisher (Eidos Interactive) the game has been re-branded. This video game is currently the best of its kind on the market. The fact was even confirmed by its biggest competitor, FIFA Manager, the team behind that game decided this year to stop releasing new versions of the simulator.
Although we know very little about the new features Football Manager 2015 will introduce, a detailed list of changes is set to appear in October. However, Miles Jacobson, the studio director at Sports Interactive, implied that the new game will offer more ways to interact with the players and staff as well as several more subtle methods to impact your team's performance.
Since Football Manager 2014 (which was launched in October 2013) received a large number of positive reviews from critics as well as from its customers, we have no reason to believe that this newest release of the game will be anything short of spectacular.
Source: IGN