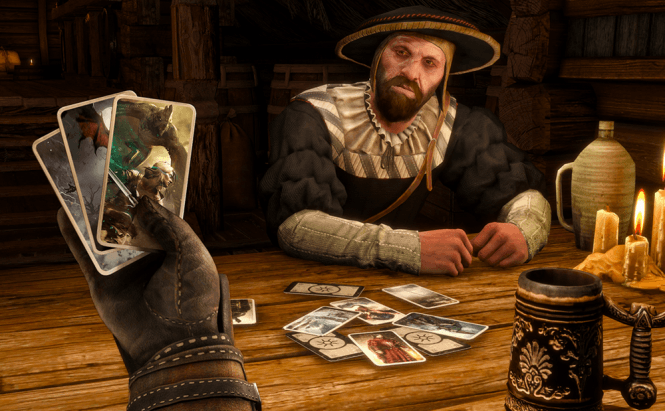 Gwent: The Witcher card-trading game may be in the making
I've got some good news for the fans of the Witcher universe: CD Projekt has just submitted a patent filing for something called "Gwent: The Witcher". While, at the moment, we have very little information about what this means, judging by the name, the easiest guess is that the company may be working on a Witcher-themed card-trading game. Hopefully, we'll find out more about this soon, but for the moment, CD Projekt has decided not to make any official comments.
As far as I'm concerned, I think that a card-trading game based on the Witcher 3 universe is a huge possibility and will most likely be a big success. Let's not forget that CD Projekt already launched two physical Gwent card sets, one with the Blood and Wine add-on and the other with the Hearts of Stone expansion. While the latter set of cards can still be bought, the former is completely sold out. Furthermore, the company has already stated that it's creating a "new type of video game format previously unexplored by the studio", which makes this rumor even more believable.
For those of you who don't know what we're talking about, Gwent is an in-game deck-building card game that you can play in Witcher 3. The rules are as follows: each game has three rounds, each player gets 10 cards in total, each card has a number of points and the player with the most points wins the round. The trick is that you only get the 10 initial cards, so if you choose to spend all your points to win a single round, you will be completely defenseless and lose the other two. It's very likely that the upcoming game will work on a similar principle.
If you're into games, you might also enjoy reading some of our other stories such as: "Top 5 Games to Play at the Office without Getting Caught" or "Top 10 Zombie Games for Windows".