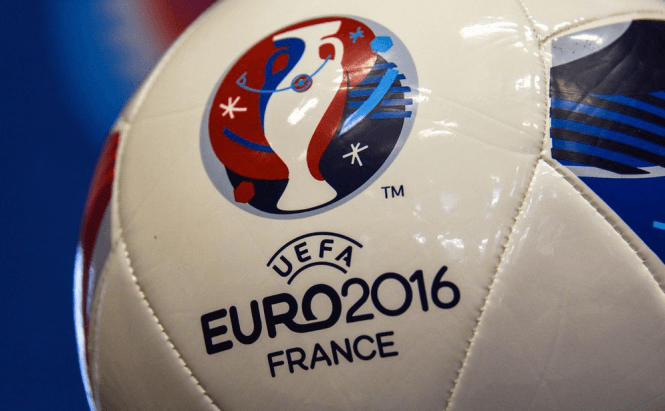 Top 6 apps to keep you up-to-date with Euro 2016
As most football (soccer if you're American) fans already know, the European Championship hosted by France starts today. Since this is the first European Championship ever with 24 teams in the final stage, staying in touch with absolutely everything that happens is a lot more difficult than before. This is why I've decided to compile a list to show you the top six smartphone and tablet apps that will help you stay up-to-date with all the scores and all the latest news from Euro 2016.
UEFA Euro 2016
Since this is the official application for the tournament, it should be the most obvious place to start. UEFA Euro 2016 will give details about all the teams and all the players involved in this year's European Championship as well as live scores, group standings and a wealth of other statistics. What's really cool is that you can set the application to follow your favorite team and track specific statistics while you watch the game on your TV or from the stadium. Lastly, the application also comes with lots of videos from past tournaments to keep you entertained. UEFA Euro 2016 works on both Android and iOS devices.
UEFA Euro 2016
LiveScore EURO 2016
LiveScore EURO 2016
If you're the kind of person who likes to be the first one who's notified about the latest results from the European Championship, then LiveScore EURO 2016 is just the app you need. Besides the scores, the application will also provide you with detailed statistics about each game as well as group standings, so you will have all the data that you need to wow your buddies with your football knowledge. To be honest, this app doesn't provide anything more than what the official Euro 2016 app gives you, but it's still a nice alternative. LiveScore EURO 2016 is available on both Android and iOS.
Euro 2016
Euro 2016
Those who don't need all those fancy photographs and videos to get caught in the soccer hype will really appreciate Euro 2016. This Android-only app provides you with a crisp, clutter-free interface where all the data is easy to find and to see. Besides the regular information such as results, groups standings, news, etc., this application also provides with you highly detailed statistics and even live match reports in case you're busy and can't actually watch the game. Lastly, Euro 2016 also keeps you up-to-date with your team's progress via notifications, which is quite a neat feature.
Onefootball
Onefootball
One of the most complete applications out there, Onefootball will keep you informed about everything that happens at Euro 2016. What I really like about this app is that it allows you to set up a group chat with your buddies, and talk to them while you're watching the game, even if they're not next to you. Furthermore, the application provides common features such as results, standings, news and statistics, as well as some more interesting functions such as score predictions, live commentary, quality analysis and notifications. Onefootball can be installed on both iOS and Android devices.
UEFA Euro 2016 Fan Guide
UEFA Euro 2016 Fan Guide
UEFA Euro 2016 Fan Guide is an application specifically designed for those lucky people who will attend the games from the stadiums. This app is UEFA's official guide for the fans who traveled to see their favorite teams in action and will offer a wide array of highly useful information such as places where they can stay, what transportation they can use to get to the game, where to buy tickets, etc. Furthermore, UEFA Euro 2016 Fan Guide also offers some interesting trivia about the French cities where the tournament takes place. The app is available for both Android and iOS users.
BBC Sport
BBC Sport
Last, but definitely not least is BBC Sport, an app that I actually have installed on my phone. This application will provide you with all the data and news that you need, but what's really special about it is that it will also allow you to watch the games in real-time. This means that you'll be able to see your favorite team's performance even if you don't have a TV in your vicinity. Additionally, the app also offers highlights of the matches that have been played, so if one of your friends won't stop talking about an awesome goal, you will be able to quickly see it. BBC Sport is available on Android as well as on iOS devices.
There you have it, friends, these are the top 6 apps to keep you up-to-date with Euro 2016. I hope we're in for some great matches and may your favorite team win. Since you're clearly a football fan, you might also enjoy reading one of our older articles: "Best Football Simulators".