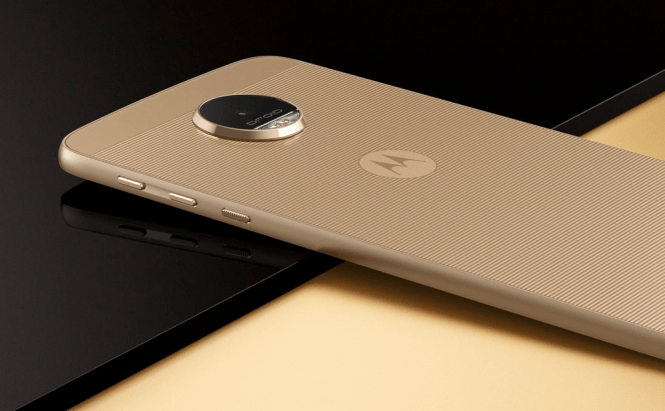 Check out Motorola's new and somewhat modular Moto Z phones
Motorola has just unveiled its two newest phone models: Moto Z and Moto Z Force. The handsets feature some powerful hardware, look great and are ultra-thin, but what's really special about them is the fact that they're modular. Well, sort of... You can't hot swap their main components, but their backs are swappable, allowing you to use some pretty cool accessories that will provide additional functions or that will extend the battery power of the devices.
Yes, you've read correctly. The two smartphones are compatible with Moto Mods, so if you purchase the accessory, you can easily turn your phone into a projector or into a boombox. Unfortunately, I didn't get to test out these crazy mods myself, but those who did have reported that the projector is pretty neat, managing to show distinguishable images even in a lit room, so you will have no problem using it in an appropriately darkened environment. Another available option is the JBL speaker which seemed pretty powerful, but the conference where they were presented didn't seem like the proper testing place. Lastly, the Moto Mods also includes a battery extender pack and some different cases.
If you're the kind of person who's interested in the technical details, the Moto Z model features a 5.5-inch Quad HD display, a Snapdragon 820 CPU, a 2600 mAh battery, 32 GB of storage space extendable through a MicroSD card and a 13 MP back-side camera. The Moto Z Force model is almost similar excepting the 3500 mAh battery and the 21 MP rear camera. Another very interesting fact is that neither of the models feature an audio jack, which means that you will be limited to using Bluetooth or Micro-USB headphones. Both devices should become available for pre-orders next month and will hit the markets by the end of the summer.
If you would like to read about some other interesting smartphones, I recommend our older stories: "Top 5 smartphones to look forward to in 2016", "Top 5 Amazing Android Smartphones You Never Heard Of", "Top 5 most secure smartphones on the market" or "Why pay more? Top 5 cheap Android smartphones".