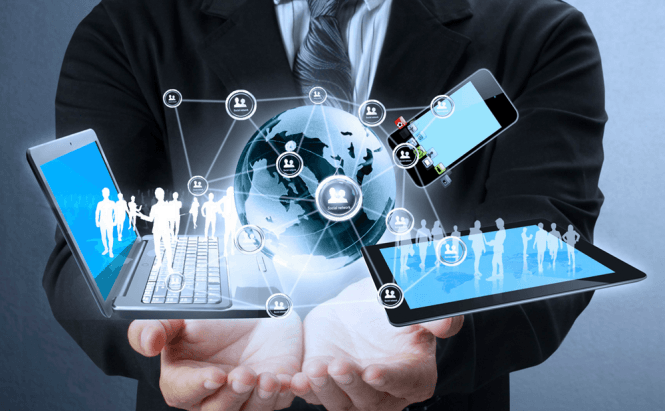 Upcoming thecnology that may change your life in 2016
Technology and science are as interesting as they are unpredictable, and that's part of the beauty of life. Innovations constantly appear, and you can't always tell if they're good or bad. Just think about it: Joseph Wilbrand, the man who discovered trinitrotoluene used it as yellow die until 10 years later someone else found out that it can be utilized as what we now know as TNT. Each year has its own major tech that has a great impact on mankind, so here are the four most important technologies that will change our lives in 2016. If it will do so for the better or for the worse remains to be seen.
Modular technology
Modular Phone
Originally supposed to be a big thing last year, modular technology never quite made the breakthrough most of us were expecting. Sure, Acer introduced one of the first modular PCs to hit the markets: Revo Build M1-601, and we do have a modular smartphone available in Europe: the Fairphone 2, but I'm sure that modular tech is far from reaching its peak. The reason we still feel like we're waiting for something big is probably that Google's Project Ara hasn't arrived yet. The IT giant's modular smartphone failed the drop test, so Google decided to postpone its launch date until 2016. Furthermore, Blocks (a modular smartwatch) is arriving this year, and hopefully, some more modular computers, so it's easy to see why I believe that modular technology will turn out to be a big thing in 2016.
Machine learning
Machine learning
Machine learning is a fascinating subject, and although we're not talking about actual artificial intelligence yet, it is an important milestone on the road to it. (Whether building an AI is a smart decision or not is a completely different discussion.) 2015 has brought significant progresses in the area of machine learning: DeepMind created a computer that can teach itself how to play and beat games, SwiftKey developed an app called Neural Alpha that uses machine learning to predict what you are about to type, and a computer student even created a machine learning system that can identify hoax terrorist threats in an online environment. However, in 2016, this technology will bloom even more, as every business that understands and knows how to use machine learning systems will gain a significant competitive advantage.
Virtual / Augmented Reality
Augmented Reality
So far we've only gotten glimpses into what virtual and augmented reality can do, and only a lucky few have gotten to see them in action directly. The only device that was available to the general public was Google Glass, but the product was a bit of a let down that never really caught on and has been pulled off the market. In 2016, that's all about to change, as a large number of devices is going to be released along with numerous apps and games designed for virtual reality. Oculus Rift is set to arrive in the first quarter of 2016, Sony's Project Morpheus is scheduled for launch in the first half of the year, and the developer edition of Microsoft HoloLens is scheduled to become available some time in 2016 as well. Furthermore, other well-known companies such as Valve or HTC have announced their own VR devices that will most likely hit the market this year.
3D printing
3D Printing
Lastly, 3D Printing is one of the technologies that made 2015 much more interesting and will more than likely become even better and more important this year. Let's be honest: if most of us didn't know and understand (to a limited extent) the technology, we would have most likely thought about it as magic. What else would you have thought if you saw 10 houses being built in 24 hours? But 3D printing is much more than that and can be used to do a lot of good such as creating human tissue that can be used in graphs and transplants, or nano-fish that can inject medicine directly into cells. Currently, this technology is so advanced that you can even turn your smartphone into a 3D printer with just $99 or create your own guns, and in 2016 things are surely going to get even better.