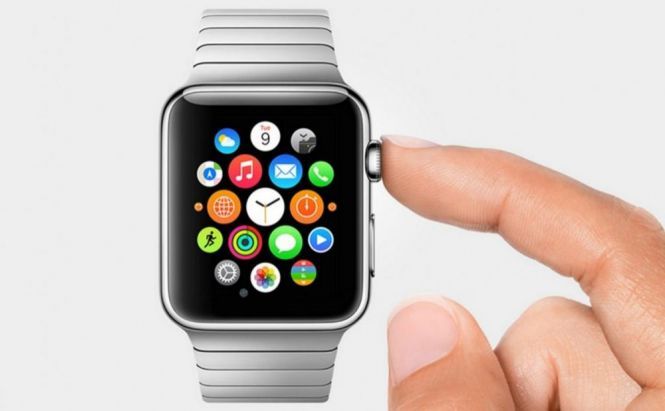 7 Most Anticipated Devices of 2015
Every new year promises to bring us greater technology with refined looks, faster performance, and more efficient functionality. 2015 is no exception and makes all geeks and nerds anticipate for better things to come out. At the end of the last year, we rounded up the unveiled innovations in tablets, smartwatches, as well as phablets, and now are going to shed some light on what is about to crowd the market this year. Here we go.
Apple Watch
As any other company's product, the Apple Watch is expected to be an absolute sensation among techies. Although Apple isn't a pioneer in the watch market, its tricky habit of becoming a leading player with fetching designs and fashion cachet guarantees success in sales. The smartwatch will be available in three models - Watch, Watch Sport, and Watch Edition – and in various screen sizes. Actually, Apple has yet to confirm the exact release date of the device, but as said the watch would be launched in the spring.
Google's Project Ara
Google's Project Ara
Google's effort to make a reality the concept of the modular phone that users could put together from various pieces to their liking, seems to be coming this year, starting with Puerto Rico. The idea of the project is that you create your own smartphone, much like you would assemble a Lego, from separate details: processor, memory, camera, speakers, and so on. This way, if while choosing a smartphone you come across one with the right hardware specifications except for the low-end camera, the new Google's concept is claimed to resolve the problem.
Amazon Kindle Fire
Amazon Kindle Fire 2015
Amazon's lineup of Kindle Fire tablets showed itself to good advantage, strongly competing with Samsung for the name of the leading Android-based brand. Still, with the latest Kindle Fire HDX 8.9 tablet, which at the first onset got a title of the world's fastest Android tablet, it's pretty hard to predict what the new 2015 edition would look like. With the rumors floating around of more laptop-like productivity, no one would be surprised to find the next Kindle Fire tablet with a 12" screen size (or even larger), top-rank hardware specs, and Android 5.0 Lollipop.
The Dash – Wireless Earphones
The Dash Wireless Earphones
The Dash is a Kickstarter project that was successfully funded last March and now is expected this April. The first wireless smart ear buds work via Bluetooth 4.0 and are to be paired with your smartphone or any other like-device for streaming audio wirelessly. Besides, the Dash earphones contain an embedded 4GB music player, in case you want to carry your audios around without carting about anything else in your pocket; can work as a fitness tracker monitoring your heart rate, energy spent, etc.; allow you to enable/disable noise isolation and operate underwater.
CarPlay
CarPlay
Another anticipated Apple product of 2015. Previously announced as iOS in the Car, CarPlay is the software platform that synchronizes any iOS device with built-in display units of your car. The idea is to let you safely use your iPhone while driving, providing you direct access to all its functionally as a virtual machine on top of the in-car controls. The Apple's project showed up first at various trade fairs last year and was about to appear on the roads in Mercedes-Benz, Volvo, and Honda cars. Yet, for unclear reasons, the leading automakers delayed their CarPlay rollouts until this year. Hmm ... we're looking forward to it.
Jibo
Jibo Family Robot
Alongside smartphones, tablets, and watches, the year 2015 is likely to introduce the world's first family robot, Jibo. Scheduled to be available in December, the table-bound robot was developed to interact with its owners, politely remind them of important tasks and events, deliver messages to each member of the household, take photos, and even more. The project was founded in late 2012 and then, in 2014, completed the most successful campaign on Indiegogo, having raised more than $2.2 million. For now, the robot can be pre-ordered for $499, or $599 for the developer edition – the number of potential owners of Jibo has already reached over 4,800.
Oculus Rift
Oculus Rift
This virtual reality headset represents another startup that raised $16 million in funding and now is going to appear on the markets later this year. The Oculus Rift will give the wearer a full 360-degree view of the virtual world they inhabit, will come with headphones for a more real effect, and will be available for the general public only for $200.