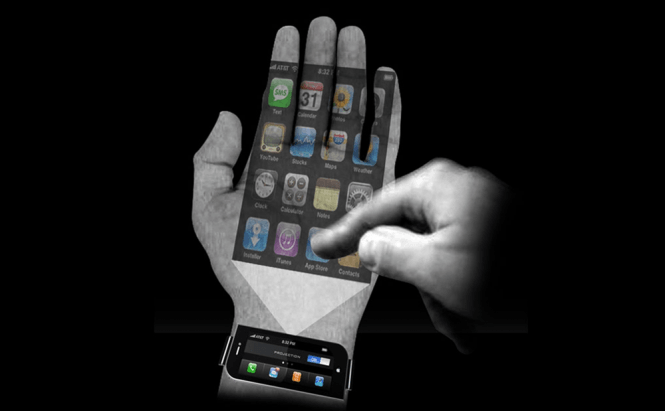 Most Anticipated Smartphones of 2015
2015 isn't only the year of Hoverboards and Nike self-tying shoes. There's a lot of technology that's supposed to hit the market this year, including some pretty awesome smartphones and other devices that could completely disrupt the respective markets. Here are my picks for the coolest smartphones that are set to arrive in 2015.
Google's Project Ara
Project Ara Smartphones
Google has always been one of those go big or go home kind of companies. Now, the IT giant is getting ready to wreck havoc on the smartphone market with its Project Ara. If you've never heard about it, Project Ara is the codename for an initiative aimed at bringing the customer highly modular smartphones with easily changeable parts. Basically, as far as hardware goes, your phone will be no different from your PC. The customer will be able to easily change (upgrade) any of the components based on the available budget and performance requirements. This means that when your hardware gets outdated, you will no longer need to purchase an entirely new phone, but simply replace it with better parts. Furthermore, most of the parts (excepting the battery, display and chipset) can be swapped without even having to turn off the device. This smartphone's price will start from $50 and will ship out with Android Lollipop. Modules will be sold separately on Google Play and other stores.
Apple's iPhone 7/ 6s
iPhone 6
Every year Apple manages to get a lot of people caught up in its the-new-iPhone-is-a-must-have hype, and I don't see why this year should be any different. As far as we know, in September, the Cupertino-based company will launch either iPhone 7 or iPhone 6s, along with a new version of the mobile operating system, iOS. Moreover, the press event will more than likely be preceded by a couple of months of intense rumors and speculations. From what I've read, the upcoming iPhone will probably feature a few hardware enhancements (such as improved processors), but no spectacular changes in design.
Xiaomi Mi Note Pro
Xiaomi Mi Note Pro
I bet most of you have a look of disbelief on your faces, asking yourself what Xiaomi is and where did it come from. It's OK, I had the same reaction at first. Well, in just one year Xiaomi managed to become the best selling smartphone manufacturer in China, reached the top three biggest phone making companies in the world and did all of this without entering the US and European markets. Most people are excited about the upcoming Mi5 phone which will bring some awesome hardware at half the price required to buy a similar device from the well-known companies on the market. However, what I'm looking forward to is the awesome Mi Note Pro which is supposed to bring a 5.7-inch curved screen, Quad HD display, 2GHz Qualcomm Snapdragon 810 64-bit octa-core chip, 4GB of RAM and an Adreno 430 GPU. The phone is priced at £350 and the shipments are scheduled to the end of March.
OnePlus Two
OnePlus One
Also named the "Nexus Killer", OnePlus One was an actually awesome phone. Even though the company that manufactures the device botched up everything else (only purchasable through a weird invite system and featuring a sexist advertising campaign) except for the phone itself, OnePlus One was still a huge success. OnePlus Two aims to become even bigger than its predecessor by bringing a Snapdragon 810, 3 GB of RAM and powerful battery. If your mind hasn't been blown away yet, wait until I tell you that the 16 GB version of this device will only cost $299, while the 64 GB one will come with a price tag of $349. Even better, the company has replaced their invite system with a preordering one, so this time around the smartphone shouldn't be as elusive.
HTC One M9
HTC One M9
The One M8 model has been one of HTC's only successful phones in a long while, so there's no reason to think that they won't do anything in their power to repeat the outcome with One M9. According to the rumors, the upcoming phone will be designed by Fabrizio D'Onofrio. The 7mm-thin body will be made from aluminum and titanium while the Sapphire Glass display will use a 2560X1440 resolution. Furthermore, HTC One M9 will include BoomSound+ speakers, optical stabilization features, a 12 MP duo rear camera, a 5.1 MP front camera, a 3500 AMh battery, a 64 bit Snapdragon 810 SoC and 3GB of RAM.
Samsung Galaxy S6
Samsung Galaxy S VI
I feel like I didn't even need to include this in my list as everyone is already impatiently awaiting its arrival on the market, but this phone is supposed to be great, so I couldn't really skip it. Rumors speculate that the product has actually been renamed to "Project Zero" inside the company, and that it will feature an original design, totally different from any of the company's previous mainstream products. As far as specs go, Samsung's upcoming smartphone will embed 3GB of RAM, a Snapdragon 810 chipset, 16 MP rear camera (with OIS chip), 5 MP front camera and a 1440p display. The phone will also allow you to extend its storage capacity with a maximum of 128 GB.
Sony Xperia Z4
Sony Xperia Z4
With a little more than a month left until its official launch date, Sony's Xperia Z4 is a phone worth getting excited about. A 5.4 inch screen with Quad HD display and Sony's Triluminos technology along with a Snapdragon 805 CPU and 4GB of RAM make this device one of the best competitors on the market. Furthermore, the smartphone also features a 20.7 MP rear camera and 4.8 MP front camera (both having Sony's latest camera sensor - IMX230 embedded) and a beefy 3,420mAh battery.
LG G4
LG G4
LG's G4 is one of my favorites to be the best phone in 2015. Expected to arrive this summer, the upcoming G4 smartphone is rumored to feature 4GB of RAM, a 64-bit Snapdragon 810 processor and a screen of at least 5.7 inch with at least a 2K display. It's pretty early to speculate, but it is logical to assume that the battery and cameras will also be improved. But G4 isn't the only interesting LG phone coming out this year. Announced at the CES 2015 in Las Vegas, the G Flex 2 phone is also something I'm quite interested in. This curved phone is slightly smaller than its predecessor (5.5 inch POLED display), packs a 64-bit Snapdragon 810 CPU and 2GB or RAM. It ships with Android Lollipop and features a 3000mAh battery.
Asus ZenFone 2
Asus Zenfone 2
Although Asus ZenFone 2 isn't as powerful as it could be, it's still pretty awesome. Launched at the CES 2015, the phone comes with an Intel Atom Z3580, 4GB of RAM, 5.5 inch screen (1920 X 1080 resolution) and a 13MP rear camera which is touted to offer an amazing performance in low light. This device ships with Android 5.0 Lollipop skinned with Asus' Zen UI and can be acquired for the rather low price of $199. Furthermore, Asus also announced its ZenFone Zoom device which will offer optical zoom functionality, so it's also something worth keeping an eye out for.
Microsoft Lumia 940
Microsoft Lumia 940
I know most of you were expecting me to talk about Lumia PureView 2020 (as I assume the successor of 1020 will be named) especially because we've been waiting for it for over a year and half by now. Since Microsoft has managed to put a lid on the whole Nokia turmoil it seems very probable that Lumia 2020 will make its debut over the next year. However, I'm more interested in Lumia 940 and not because of some mind blowing hardware (I'm not saying that this handset won't be powerful), but due to the fact that it will most likely become the first smartphone to be shipped with Windows 10, and that's surely something worth checking out.