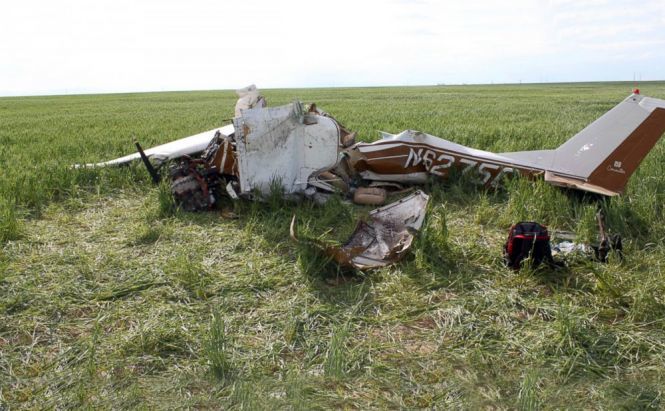 Selfies Probably Led to Fatal Plane Crash
The pilot, Amritpal Singh, had been taking selfies with his passenger shortly before his two-seat Cessna 150 plane crashed in a wheat field. Investigators found a GoPro camera near the plane ruins containing videos showing the pilot taking selfies on previous flights, although there was no footage of his last flight.
"The GoPro recordings revealed that the pilot and various passengers were taking self-photographs with their cell phones and, during the night flight, using the camera's flash function during the takeoff roll, initial climb, and flight in the traffic pattern," said the report released by The National Transportation Safety Board.
Since there was no evidence of the plane having any mechanical issues, there's a high probability the crash was caused by tech distraction. "It is likely that cell phone use during the accident flight distracted the pilot and contributed to the development of spatial disorientation and subsequent loss of control," the NTSB says.