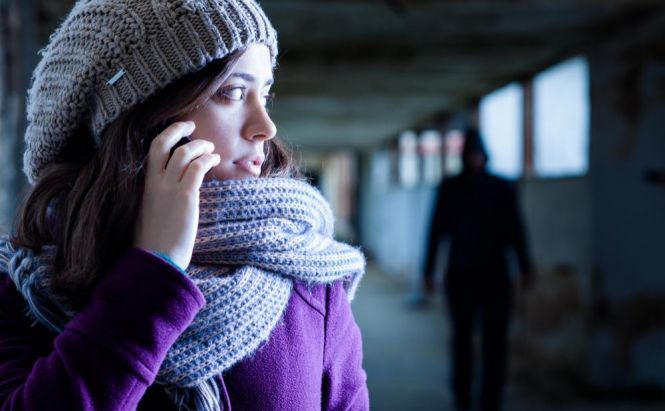 Best Personal Safety Apps for Women
In this day and age, though, women are being subjected to brutal treatment, domestic violence and abuse. While during the last decade it used to work like dialing 911 on a brick of a Nokia, thus attracting more trouble, today there are lots of solutions on the tech market designed to tackle this issue. Well, taking this, we've decided to list some impressive safety apps for both Android and iOS that every smartphone-owning female should know to minimize her chances of becoming a victim of a violent crime.
Circle of 6
Circle Of 6
Whether you need a safe ride to home or want your loved one to appear and take you from a threatening environment, Circle of 6 will help you. The app lets you pick six close people to be in your 'Circle' to alert them whenever you're in a dangerous situation. Just press the Car, Phone, or Chat icon and Circle of 6 will send them out one of the predetermined text messages that automatically include your exact location or request for urgent call-back.
bSafe
bSafe
bSafe, whose motto is 'Never walk alone', represents one of the most powerful safety apps that you can find. It sets up a so-called network of 'Guardians' (your loved ones) so they can digitally walk you home via GPS trace and respond to your SOS message at any moment. You're only to push a single button to send an emergency message to your chosen contacts and you can be sure they'll get an alert with your location and save your life. Meanwhile, the app can record audio and video of your way home, in case you'd have to present it to the police later.
Guardly
Guardly
This application will provide you with the fastest way to contact not only your family or friends, but also 911 or even campus police. Guardly instantly and invisibly alerts your safety network, placing a call with your name, location, and type of emergency. Besides, the app features an interface that allows you to give somebody a call even when your phone is locked, while the premium subscription lets you send photos when in distress.
SOS - Stay Safe!
SOS - Stay Safe!
Available only for Android devices, SOS – Stay Safe! is a unique application to protect vulnerable people wherever they are with a simple shake of their phone. Thanks to the app's valuable features, a potential victim can send a signal to a chosen contact with information on his/her location, battery level, and an audio clip of the current situation: if you are able to access the app in time of danger, you will be greeted with a big red 'Alert' button which will alarm your added contacts; otherwise, the same distress signal will be sent just by shaking the device.
Life360 Family Locator App
Life360 Family Locator App
This multipurpose app will help you stay in touch with the ones who matter most via the latest GPS tracking technology. Like any other safety app, Life360 Family Locator App will ask you to create a circle with your family members added to keep a handle on their location and be pretty certain that they're safe. An addition to keeping you informed on who is home and dry or who needs help, the app lets you chat with the circle members for free as well as locate your device in case you lose it.