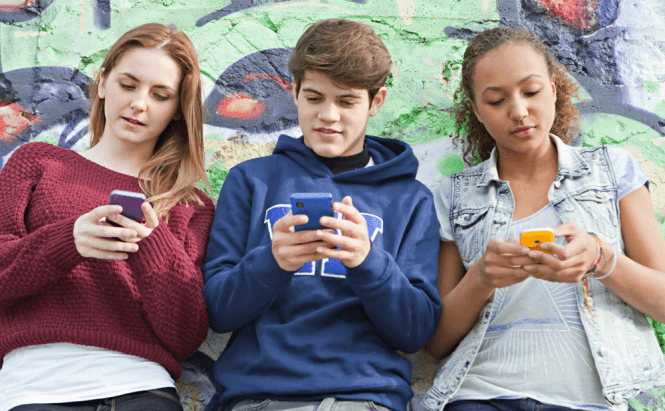 Top 11 iOS Apps That Parents Will Love
Being a full-time parent is probably the hardest job you will ever have. You rarely get days off, you can get called in at any hour, you're never truly done and it's very challenging, but most of the time the payoff is really worth all the effort. Since you know best what your children need, no one can tell you what to do, but the good news is that you can get some help. Here are some of the best iPhone apps that will make your life as a parent a little easier.
Ignore no More ($0.99)
Ignore No More
Teenagers have a special way of behaving that can drive a parent insane. Most of the times, they are ashamed to be seen in public with them, embarrassed by public displays of affection, and very moody. However, probably the most irritating thing is when you worry about them, but they keep dodging your calls and ignoring your messages. Ignore No More is an app designed specifically for that situation. If your kid refuses to answer your calls or your messages, this app will lock their iPhones until you choose to unlock it or they answer you. Furthermore, Ignore No More is capable of working with apps like ICE, so it won't interfere with emergency calls. The application isn't yet available for iPhone but it's supposed to come to the App Store this month.
iHomeopathy ($0.99)
iHomeopathy
Keeping their children healthy is always the most important thing for parents, but you need to know how to do it. iHomeopathy is an app that will give quick but reliable homeopathic solutions for children illnesses, allergic reactions, burns, bruises, bleeding, etc. The application also provides dosage indications, assists you with identifying and treating first aid situations, helps discover possible early signs of serious medical conditions, etc.
The Story of the Drip Drops ($0.99)
The Story Of The Drip Drops
When I was little, coloring books and story books were two separate things. Nowadays, there are awesome apps like The Story of the Drip Drops which can turn your iPhone into a magical fairytale for you kid to relish. This application is a beautiful interactive story which contains animated characters and passages that you can color. Made for children between the ages of 3 and 6, this app also offers educational content and invites your children to sing along with its characters.
The Story of the Drip Drops on iTunes
Babyphone ($2.99)
Babyphone
Baby monitors are good solutions, but they use radio frequencies to communicate and if your neighbors have one as well, it may lead to a few awkward situations. Babyphone is an iOS app that works a bit better than a baby monitor. You place your phone near the sleeping baby and when he or she awakens and starts making noise, the app will automatically have your iPhone call you on the house phone or any other number that you want to use. Furthermore, you can select the sound intensity threshold so you won't get called if your baby is just moving around while sleeping. The one thing that I didn't see listed as a feature and is actually necessary is an incoming calls blocking function, so that people who try to contact you don't wake up your baby.
SitOrSquat (Free)
SitOrSquat
If you have a small kid you've surely had to face the dilemma of what to do when your child really needs to visit the toilet but you're somewhere outside. SitorSquat is a handy app that uses your iPhone's GPS to find your locations, then displays all the public toilets in your close vicinity. So, if your kid can hold on just a little while longer, you and your phone would have just saved the day.
Browser for Kids Lite (Free)
Browser For Kids
The Internet is a dangerous environment for children. Being totally honest, it's dangerous for grownups as well, but that's a story for another day. One of the best ways to keep your children away from all the junk and dangers that they can encounter is to use a specialized browser. Browser for Kids Lite is a free app that provides customizable selective filters during your children web surfing sessions. Furthermore, it allows you to set a time limit for how much time your kid can spend navigating the Internet.
Browser For Kids Lite on iTunes
Chore Bank ($1.99)
Chore Bank
If you are one of those parents who want to teach their children that money has to be earned through work, Chore Bank is a great way to do that. This iOS app allows you to assign monetary values to chores. After your kid finished the respective task, you mark it as completed and the cash goes into his or her account. This way, you can keep track of all the hard work your children put in, and at the end of the day, week or month you can hand them the fair monetary reward that they earned.
Mom's Daily Planner: Calendar, To-Do & Grocery Lists For Moms & Family (Free)
Mom's Daily Planner
Moms have to deal with a lot of multitasking, so keeping themselves organized and remembering everything that they need to do can be quite a hassle. Mom's Daily Planner is a great solution that helps you keep track of all the things you need to do for your family. This application offers calendars, shopping lists, chores lists, to-do lists and even a family budget section. Furthermore, you can sync it with other iOS devices so that mom-friends can easily help each other.
Find My Kids ~ Footprints (free)
Find My Kids ~ Footprints
There are a lot of times when it's really good to know where your kids are and where they have been. Find My Kids ~ Footprints is an app that can track your children's location and the waypoints they took to arrive there. One of the best things about this application is that it can't be turned off so, as long as the phone is active, you will know where you child is. Another really awesome feature is geofencing which allows you to designate a safety area. This means that whenever your kid wonders beyond the limits that you have set, you will get an instant notification.
Find My Kids ~ Footprints on iTunes
Smart-ICE Lite (free)
Smart-Ice
Smart-ICE Lite is a handy app that will actually talk to the medical emergency personnel in those situations when you can't. This makes the app a perfect addition for your family's iPhones. The application lets you record important messages such as personal information, medical history, medications or allergies and is very easy to access for the medical personnel. Furthermore, it provides an Alert EMS button which instantly dials emergency services and repetitive alert sounds so that you can be easily detected if you're in a place that's hard to spot.
Venmo (Free)
Venmo
There are times when your kids need money and you are too far away or too busy to get to them instantly. This is when Venmo comes into play. This free app will allow you to quickly make money transfers to your children for those uncomfortable situations when they really need it. Venmo is a totally secure service that is created by PayPal. As far as I noticed, the only problem that this application has is that, unlike PayPal, it doesn't confirm the account from where you send the money, so you have to be careful about which one is set as default.