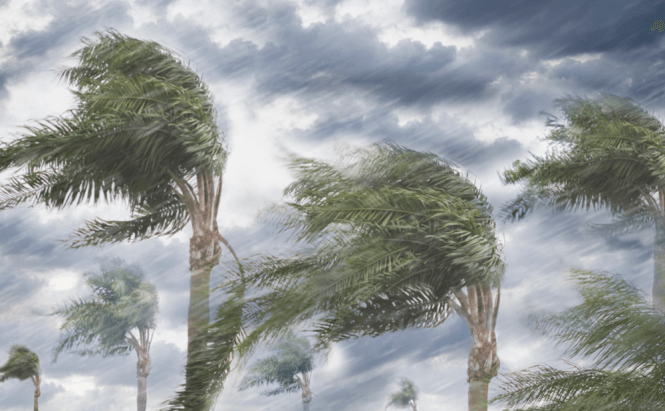 Top 7 weather apps for iPhones and iPads
Being able to know what kind of weather you're going to encounter before it actually happens can make all the difference. From simple things like knowing how to dress so that you're not too hot or too cold to important outdoors activity that will be no fun in a rain or a fully blown out storm out, having an effective tool that can predict meteorological conditions can be invaluable. Here are seven of the best weather forecasting apps that you can use on your iPhones and iPads.
Dark Sky ($3.99)
Dark Sky
Without question, Dark Sky is one of the greatest weather apps for iOS that you can find. This application's main focus is letting you know exactly when it's going to rain and how far from you is the closest rain. The app can act as a screen widget and give you the usual information about the temperature (both real and how it feels like) or about how the sky looks like, and it will also tell you if it's going to get colder or warmer. Moreover, if something is about to drastically change in the weather, you will instantly get a notification so that you can be prepared. What makes Dark Sky stand out is the globe-like map which lets you zoom into a variety of areas and find the most intense weather spots.
Accuweather Platinum ($3.99)
Accuweather Platinum
Accuweather Platinum is an app with a huge number of fans, as it's not only good at predicting the weather that you're about to have, but it also looks pretty good. The app's main screen offers the usual local data such as the current temperature (registered and real feel), the day's maximum and minimum temperature, sky conditions, etc. However, if you want to, you can scroll down a bit and view a lot more details such as pressure, dew points, visibility conditions, etc. What makes this app special is its minute by minute forecasts that can tell you exactly when to open your umbrella without even looking at the sky. If you don't want to spend money on apps, Accuweather also has a free version, but I don't really like it, since the ads that it introduces completely mess up the design of the UI.
The Weather Channel (Free)
The Weather Channel
Another popular application, The Weather Channel is great at offering tons of data about the weather. This tool can provide hourly forecasts as well as predictions about how the weather is going to be like in the next 36 hours or the upcoming ten days. As far as I'm concerned, the best thing about The Weather Channel is the wealth of data that it offers. The app provides information on visibility, dew points, humidity, UV index and even details you don't often encounter, such as the pollen forecast levels or the data about the marine conditions.
Weather Live ($2.99)
Weather Live
One of the best-looking weather forecasting apps out there, Weather Live offers a totally interactive experience. The app displays a bunch of information in its main screen including current weather conditions, visibility, precipitations, hourly forecasts, etc. Furthermore, if you tap any of the fields, you will get an expanded view providing you with even more data about it. The app also comes equipped with a notification widget which will keep you up to speed with the important meteorological changes in your area. You can also choose the free version of Weather Live, but that one isn't ad-free and doesn't provide interactive weather maps.
Weathertron ($1.99)
Weathertron
One of the more unique apps of its kind, Weathertron offers a totally different way of providing data about the weather. This application features gradient bars and cool graphs which, I must admit, are a bit of a challenge to figure out at first. Weatherthron provides you with everything you need to know about the current weather as well as predictions of what's about to come, but learning how to correctly read the information that's being given to you is what makes this app fun and interesting.
Solar (Free)
Solar
If you don't want anything complicated, just a simple app to tell you the basic details, such as the temperature and if it's raining, snowing or sunny, then Solar is probably the best solution for you. What's cool about this app is that it uses a simple color code to show you much sun you're going to see today in your area. Additionally, if you swipe your finger on the screen to see forecasts for the following hours, the color of the screen will change to reflect the sun's position in the time interval that you're watching.
Carrot Weather ($3.99)
Carrot Weather
Last on our list, Carrot Weather is also one of my favorite weather apps, but that's because I just love sarcasm. This application isn't the best to have installed if you have too many kids near you, as it may occasionally curse the weather or crack some wiseguy remarks, but can be great around a mature audience. Yes, you understood correctly: this tool will actually talk, which is great, as you will no longer have to constantly look at your screen. Carrot Weather doesn't offer as much meteorological data as the other apps on this list, but it will still give you information about the current weather and forecasts. Furthermore, the application is quite funny (at least for a while), so it's definitely worth trying out.
In case you don't have an iPhone or iPad, you shouldn't feel ignored, but instead check out my previous article: The best free weather apps for your Android device.