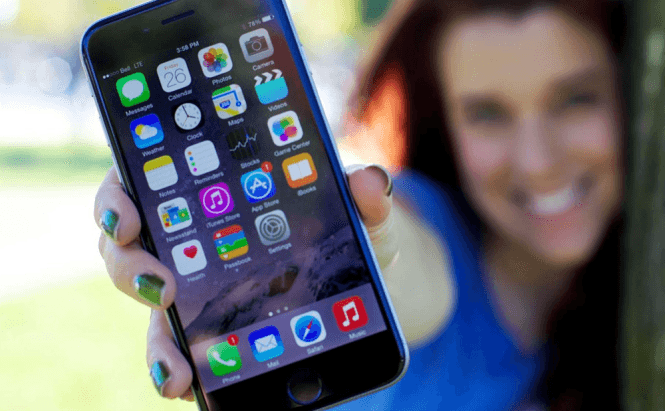 Best tricks to speed up your iPhone
iPhones are the most popular smartphones on the market and that's not just because they look stylish, but also because they work great, performance-wise. However, even the best devices may slow down after they've been used for a while, and it's not just wear and tear that makes them less efficient. When newer iPhone models hit the market, the developers usually create apps specifically for them, without giving too much consideration to the previous phones. In case you've noticed that your phone isn't reacting to your commands as fast as it used to, at least one of these tips can surely help make things better.
Transparency and motion effects
Transparency settings
If your phone is powered by iOS 7 or a newer version of Apple's mobile operating system, you can regain some performance by turning off the transparency and motion effects. Yes, these features make your iPhone's menu look cool when you navigate through it, but you can easily manage without those features. To disable transparency, head over to the Settings menu, go to General --> Accessibility --> Increase Contrast, then find the Reduce Transparency entry and toggle it to ON. To diminish the motion effects, navigate to Settings --> General --> Accessibility and switch ON the option called Reduce Motion.
Automatic downloads
Automatic downloads
If your iPhone is the only Apple device that you own, turning off the automatic downloads features might not give too much of a performance boost. However, if you have other devices that connect to the same Apple account, disabling this setting will ensure that you will no longer download, install and update apps that you acquired for your other devices. In case you've decided to give this a shot, all you have to do is to go to the App and iTunes Stores in your Settings menu, then find the option named Automatic Downloads and turn it off. What's even better is that you can do this for each of your apps, in case you still want the feature be active for some of your apps.
Siri
Siri settings
There are many times when Siri can be quite helpful, but having a virtual assistant ready to jump in at any time comes with a pretty significant performance cost. If you don't use Siri that often, I strongly recommend that you turn it off until you actually need it, or at least disable some of its high-maintenance features, such as the Siri Suggestions or the Hey, Siri activation. To deactivate Siri's search suggestions, go to Settings --> General --> Spotlight Suggestions and turn the toggle marked Siri Suggestions to the OFF position. For all the other Siri-related options (including turning off the voice activation or disabling the assistant altogether), you have to go to Settings --> General --> Siri.
Background App Refresh
Background App Refresh
Many of the apps and services for iPhone use some kind of synchronization features to constantly keep you up-to-date with the weather / location / prices or whatever else the application does. While this can be really cool, it's also resource consuming. To get a performance boost without uninstalling these apps, you should disable the Background App Refresher feature. Simply navigate your way to Settings --> General --> Background App Refresher and either turn it off completely or at least disable it for the apps that you don't use very often.
RAM allocation
Battery Doctor
Even though they work amazingly well, iPhones have never offered a lot of RAM, so relocating the available memory can make a lot of difference. As far as I'm concerned, the simplest way to do this is to use a free app called Battery Doctor. Although it doesn't advertise this functionality, the tool offers RAM management capabilities and, what's even cooler, lets you place a shortcut to this function on your screen so that you don't have to run the entire app just to reallocate your RAM. After installing the app, go to its Memory menu, then tap the rocket logo from the upper-right corner of your screen and install a One Tap Boost profile on your iPhone. Once that's done, whenever your phone is moving slowly or before launching a game, press the One Top Boost shortcut and you should have a much more enjoyable experience.
The usual tricks
If you're not the most tech-savvy person and you're also fairly new at this whole iPhone thing, here a few simpler, more common tricks that can also help:
Turn off and turn on your device.
Reset your settings: go to Settings --> General -> Reset --> Reset All Settings (you will lose your saved passwords and accounts, but you won't lose your photos, saved contacts and messages).
Uninstall the apps that you're no longer using.
Clean your old files (Settings --> General --> Storage & iCloud Usage --> Manage Storage)
Clear your browsing history (Settings --> Safari --> Clear History and Website Data)
Restore your iPhone from a backup.
Now, when you know how to speed up your iPhone, you might also want to find out what critical security flaws iOS version 9.2 has fixed or check out the top 6 iOS 9 problems that annoy worldwide users.