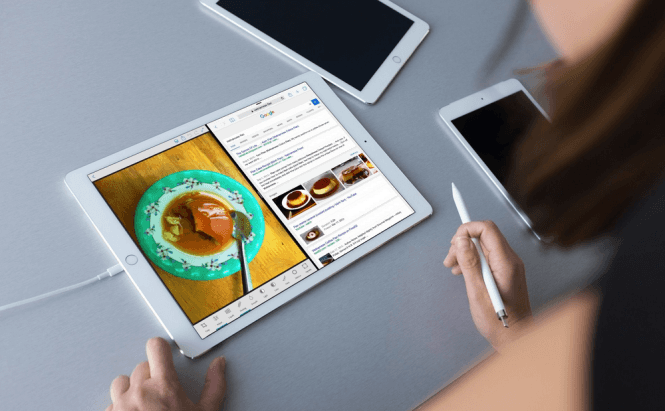 Tips and tricks for iPad users
When it comes to tablets, iPad is one of the best choices that you can make. Like many other Apple-made products, it's well designed, the battery lasts a long time and its hardware components work perfectly together. However, if you have just bought your first iPad or you are not a tech-savvy person, you might be missing out on a lot of cool functions because you simply don't know they exist. Here are some tips and tricks that new iPad users will find very handy.
Battery left in percentages
By default, iPad displays just a battery icon, so you can only guess how much power is left. If you're a new user, it's not always that easy to correctly approximate how much time you have until the device is going to run out of juice. The good news is that you can easily change that and have the exact percentage of battery power left displayed directly on your home screen. To do this, go to Settings --> Usage and slide the switch marked as Battery Percentage to the on position.
Add and replace the apps that appear in the Dock
Another cool thing that you might not be aware of is that you can manually customize the applications that appear in your Dock. Since those apps are much easier than access the regular ones, this is actually quite convenient. Just remember that you can only add as many as six items to that bar, so make those slots count. All you need to do is to keep your finger pressed on the app that you want to place on the bottom bar, then drag it over the Dock and lift your finger off the screen.
Lock the orientations
There are many times when you don't want the screen to change its orientation whenever you slightly turn your iPad or when you leave it from your hands. If you ever find yourself in a situation like this, you will need to access the Control Center by swiping upwards from the bottom part of your screen. Now, look for an icon that resembles lock with circular arrow around it and press it. It's very easy and it will prevent the pages of your ebooks or the videos that you're watching from constantly switching between landscape and portrait mode.
Find specific words on webpages
On a PC, pressing Ctrl + F to quickly find a specific word or text fragment (when you're browsing the Internet) is one of the most useful features available. Unfortunately, on an iPad device there's no such key combination, so you need an alternative solution, and Safari provides just that. If you use Apple's web browser to navigate the Internet, you can simply tap the address bar and type in the word, text fragment that you want to search for. Now, pay attention to the drop-down menu that shows up and find the section named: On this page. Tap it and if the word exists on the page you will be instantly taken to it.
Jumping to the top of the page
There are times when you're reading a forum or a book and the pages keep coming, so you keep scrolling down, but when you've reached the end, you need a quicker way to go back to the top of the page. Once again, on a PC this would be really simple because pressing the Home key will instantly take you to the top of the site. If you're using iPad, you don't need to worry though; you won't have to scroll through all the previously read pages; all you need to do is to tap the bar at the top of your screen and you get to the top of the website in no time.
Quick-access to the accessibility options
If you're someone who's suffering from visual or auditory impairments, you should know that iPads are quite considerate and offer you alternative ways to quickly control them through a menu called Accessibility Options. If you use the regular trajectory, accessing these features could be quite difficult as you would first need to open the Settings menu, then tap the button named "General" and only then you would gain access to the Accessibility Options screen. Fortunately, there's a much easier way of accessing those options: simply triple tap the Home button (the big round one) and you will be instantly taken to the Accessibility menu. From there you will be able to activate a wealth of useful functions such as VoiceOver, Invert Colors, Assistive Touch, Grayscale, Switch Control or Zoom.
"Find my iPad"
Let's end things with a security feature that will help you in case you ever forget your iPad in a public place or if someone steals it. Before we begin, you should know that you need to turn this option on and have it always running. Once your iPad is gone, there's nothing more that you can do, except for regretting that you didn't turn this function on when you had the chance. To enable the "Find my iPad" feature, you will need to go to the device Settings, then tap the iCloud button and press Find My iPad. In the new menu that shows up, you should first make sure that the option is activated and then (my personal recommendations) enable the feature which instructs the iPad to automatically send its location to Apple when the battery is critically low. In case your iPad gets lost or stolen, all you need to do is to login with your credentials on iCloud from a different device and you will be able to locate it. Furthermore, you can also see where your iPad is by launching the Find my iPhone app on your iPhone.
Now, when you're a little bit more proficient in iPad usage, you might also want to check out some of our older stories such as: "How to sync your iPhone or iPad with iTunes" or "What to do when the browser on your iOS device gets hijacked".