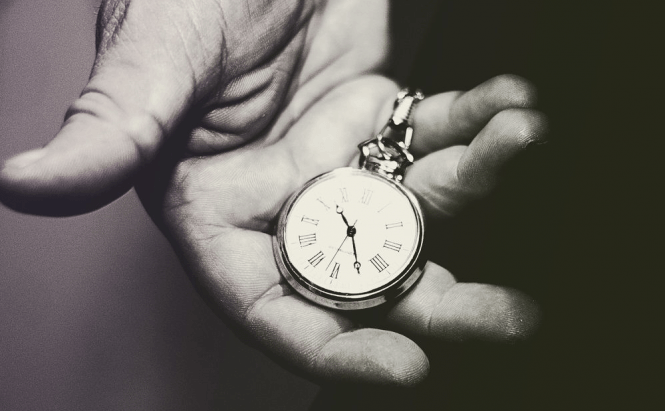 Best time-tracking apps for iOS
Every business needs to have an easy way to keep track of the hours that their employees spend working, or monitor the hours spent on a certain project. However, when you have a very busy schedule, you don't always have time to jot down the work hours that you put in, so having an app on your phone that can help you with that could be really beneficial. To that end, here are some of the best time-tracking apps that you can use on your iPhone.
Hours
Hours Time Tracking is a relatively new app that provides users a simple solution for their general time-tracking needs. Its design is pleasantly simplistic, and the interface is as casual as it can get. in a couple of movements you can set up the time-tracking parameters one would expect to be available.
Hours Time Tracking
Although the application lacks some of the more advanced functionality that others offer, it will still provide you with smart reminders, a visual timeline, detailed reports and the ability to set your own time-rounding rules.
Additionally you can track the time you spend working by client, project or task, and even add notes to your entries. Lastly, Hours provides a widget that will give you quick access to its features, as well as Apple Watch support.
You might say that Hours is a business-like application, all about efficiency and praxctical approach.
Timely
Timely
Timely is a bit of an unorthodox time-tracking solution, as the app embeds both time-tracking functionality, as well as powerful calendar integration features. What's really cool about the approach that this application takes is that the employees can plan their projects in advance, then keep track of how well their tasks are progressing. Additional advantages include a handy widget, Apple Watch integration and real-time synchronization.

You might say that Timely is trying too much, but it really deserves praise for effort. Once again, it tries to look pretty by modern standards and uses a simplistic, yet functional and handy interface. I found no issues with accessing and setting up any time tracking features it has.
HoursTracker
HoursTracker
One of the most complete solutions on the market, HoursTracker, provides a wealth of handy features such as keeping track of the time spent working, checking the expenses, keeping an eye on the payment periods and even monitoring the amount of breaks taken. What I like the most about this app is that can automatically clock your employees in and out based on when they arrive at the workplace and when they leave it. Moreover, the app offers built-in reporting capabilities that work for most of the common pay period schedules.

As for the interface, this one takes the cake. HoursTracker is not just simplistic, it's downright primitive at first glance. But when you get used to it, you can see that this kind of interface actually works extremely well. Basically, the better the time-tracking app, the less flashy the interface is.
Qlaqs TimeSheet Pro
Qlaqs TimeSheet Pro
Qlaqs TimeSheet Pro is an advanced application that can help you track multiple projects at the same time. It's especially useful to freelancers and small companies. This nice little tool can also help you calculate the appropriate tasks and fees for each of your projects.
Furthermore, the app comes with embedded reporting capabilities and is very helpful when it comes to generating invoices. As far as I know, Qlaqs TimeSheet Pro has a big disadvantage in the fact that if you need to use it on both your iPad and your iPhone at the same time, the data won't get synced.
Another issue I have is the colour sheme. It's dark and uses a lot of black. I get that it's supposed to be all business-like, but that's just depressing. Still, one does not use a time-tracking app to have fun and play games.
TimeWerks Pro Billing
TimeWerks Pro Billing
The last entry on our list, TimeWerks Pro Billing, is a powerful application that will require a bit of effort to set up, but that's worth the trouble. This app allows you to create individual profiles for your employees, which will give you the ability to track each person's tasks and time spent working.
Aside from its time-tracking capabilities, one of the best things about TimeWerks Pro Billing is that it offers cloud backup capabilities, so you can easily restore your data in case the one saved locally was compromised. As far as disadvantages go, this tool's built-in reports aren't as good as the ones offered by the other applications in this top 5.
In case you're looking for other great apps and services that can help improve your business, you should take a look at some of our older stories such as: "5 best Skype alternatives to use at work", "How To Promote Your Startup", "Design Personal Logo Online" or "Simple SEO Tips to Get Higher Ranking".