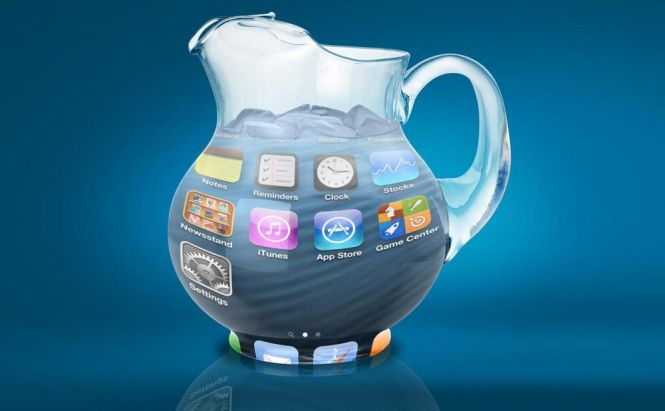 Mobile Data Transfer. Part VI: iOS ↔ iOS
You've bought a new iPhone? Coolio! The most important thing now is moving all important data: favorite photos, beloved tracks, cherished videos, everyday contacts, significant docs, collected apps, etc. It's time to get to. I skip the iCloud method since the whole separate article is planned to be devoted to file transfer via clouds. Or, someone might have little iCloud space to back up to. All the rest is here. Enjoy!
iTunes
iTunes is here again, and there is nothing to be surprised about. Since we (you&me) are both interested in learning about the fastest and easiest way to complete the task, lets talk turkey: iTunes is about to help. Below are detailed step-by-step instructions on how to use the world's famous program without getting nervous.
What you need:
Old iPhone (hereafter Device 1)
New iPhone (hereafter Device 2)
USB cable (it's better to use the original one)
iTunes (latest version)
What to do:
[Part I]
Plug Device 1 into your PC or Mac.
Open iTunes.
Select your device.
Right click on the iPhone in the iTunes sidebar and select 'Back Up'.
Once the copying process is finished, unplug Device 1.
[Part II]
Plug Device 2 into your PC or Mac.
Follow on-screen instructions.
Select your device on iTunes.
Click 'Restore from iTunes backup'.
Once the process is completed, check the result.
What to worry about:
Make sure the devices are charged enough. In this case, the process will outmove.
The gadgets can feel warm for a while, but it's OK.
A lot of files may get processed for a long time. Arm yourself with patience.
Do not unplug a device to answer a call or something. It will interrupt the copy process and may cause errors or lead to data loss.
* To erase all data, go to Settings → General → Reset → Erase all content and settings.
Box
Box is a fast, gaining popularity file sharing app which covers a lot of languages. The best part is that it allows you access the files online, from the desktop or via iPhone. For your convenience, the developers allow 10GB of free cloud storage and offline access to files.
Here are the steps:
☞ Download Box from iTunes.
☞ Launch the app.
☞ Log in or sign up for the Box account.
☞ Inside the app, you will see all your folders and files. Select the desired one.
☞ Tap on the file to enlarge.
☞ Find a small box, tap it and select 'Copy'.
☞ From the pop-up window, choose a destination folder.
☞ To copy several files, tap 'Folder details', then 'Multi-select'.
☞ Select files, press 'Copy' and select a destination folder from the pop-up window.
To share files/folders, use Messages, Mail or a link copied to your clipboard. The 'Share' option is available under the 'link' icon. The shared link might be deleted on the pre-set date.
* Shareware license.
** No computer required.
*** Requires iOS 8.0 or later.
********************************************************************************************************************************

The previous articles of the series:
My colleague's article: The Best Tools For Transferring Files Between Mac And Android .