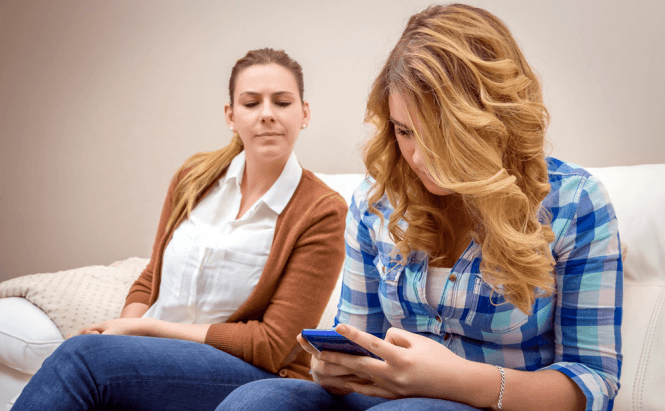 Top 5 apps to help you send secret messages on iOS
Despite popular belief, iPhones aren't always the safest means of communication. And I'm not necessarily talking about the fact that certain individuals or organizations can gain access to your communications, but there's a much more common problem: someone else reading your messages by directly looking at your phone. In case too many people think they have a right to know what your private life is, and you are trying stay clear of their judging eyes, here are 5 reliable iOS apps that can help you share a secret.
CoverMe
CoverMe
First on our list, CoverMe is also one of the most popular applications of its kind. This tool is a complete privacy solution helping you secure your phone calls, send self-destructing texts or hide the messages saved on your device. Furthermore, the app can create a safe vault where you can conceal your private photos, videos, documents, calendar entries, call logs and notes. Another thing that you will really like is that CoverMe lets you know when the message you sent has been read, so that you can remotely wipe it. Finally, if you sent a message to the wrong person and figured it out in time, you can quickly recall it with the push of a button.
iTapCrypter
iTapCrypter
iTapCrypter is a security tool capable of encrypting texts and emails that you send, so that only the person who has the right password can read them. Most users like the fact that it's pretty easy to operate: all you have to do is type in your text, then choose corresponding options from the menu. The problem with using this app is that it's not the most discrete solution, as everyone who sees the bunch of gibberish will know that you have a secret, but at least there will be no way for them to know what that secret actually is.
Secret SMS+
Secret SMS+
Another encryption app, Secret SMS+ offers a big advantage: the recipient doesn't need to have the app installed on his / her phone in order to see the secret message. Instead, he or she can decrypt the hidden text in any browser, but only with the right password. One of the best things about this tool is that it doesn't store the passwords on your device, so even if you lose your iPhone or someone else gets a hold of it, they still won't be able to compromise the security of your texts and emails.
Threema
Threema
If you're looking for a tool that can protect the privacy of your chats, you should try out Threema. This app doesn't only offer end-to-end encryption of your communications, but also for most of the files that you send including PDF, GIF, MP3, DOC, etc. Another cool thing is that the application can be used completely anonymously, since the signing up process doesn't require your phone number and email. Furthermore, each user has a QR code assigned which can be scanned, thus allowing you to easily verify that the person you are talking to is not an impostor. Lastly, none of the your data is stored on the company's servers, which means that hackers or governments can't get a hold of them. As far as drawbacks go, Threema's biggest problem is that if you lose your credentials, there's no way to get them back. Since the account isn't attached to any personal information, there is no way to prove that you are the actual user who lost his / her password instead of someone else trying to impersonate you.
Kibo
Kibo
Last on our list is also my personal favorite "secrecy" tool: Kibo. Despite being fairly new on the market, Kibo is one of the best choices available, because it works with any messaging app that you use (WhatsApp, Facebook, iMessage, etc.). In case you haven't read my recent story on the subject (Meet Kibo - app that hides secret messages in regular texts), this application is actually a third-party keyboard which conceals messages within seemingly common texts. To use it, all you have to do is write the secret text, then press the little padlock button between the "space" and "return" button, and the message will be concealed within a random sentence. Kibo has two main drawbacks: firstly, in order to see the hidden text, the recipient must have the app installed on his device. And secondly, in order to switch to a different randomly generated decoy phrase, you need the press the same padlock button, which means that after a while, it will become difficult for you to know when the message is hidden and when it is not.
There you have it, friends: these are some of the best apps to help you communicate secrets over your iPhones or iPads. Despite my subjective opinion on the matter (which I've already made clear), each of the applications on this list is good for specific situations, so use them according to your own needs. If you're also looking for ways to privately surf the Web from your Apple devices you can check out my previous article: How To Anonymously Surf The Internet On Your iOS Device.