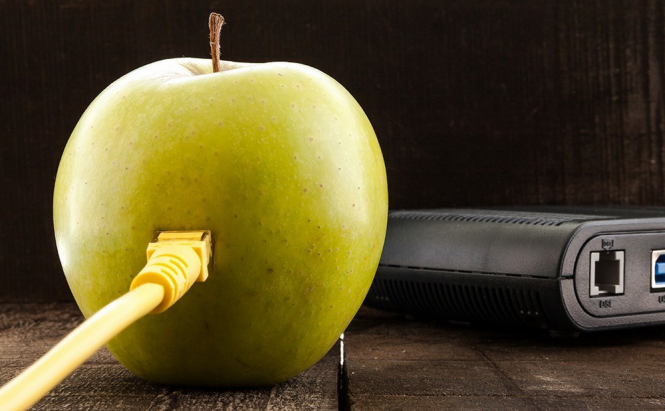 Top 5 VPN apps for your iPhone
If you were in a store, you probably wouldn't like if somebody near you would start picking up the products from your cart, analyzing them and then putting them back in, so why should you like it on the Internet? The simplest ways to stop advertisers, hackers and other parties from snooping into what you do online or to avoid geo-blocking, is to use a quality VPN service. So, without any further ado, here are the top 5 VPN apps for your iPhone.
ExpressVPN
ExpressVPN ($12.99)
I'll be the first to admit that $12.99 a month ($99 per year) seems a bit expensive. However, ExpressVPN doesn't only let you connect to 137 servers from 87 countries and encrypts your traffic with 256-bits algorithms, but also provides the fastest connection speeds available with a download limit of up to 34.5 mbps and an upload limit of 32 mbps. Additional advantages include support for OpenVPN, good customer support and absolutely no logging of your activities. You can try the app for free for a day to see if you like it.
NordVPN ($
11.99

)
NordVPN
VPN by NordVPN is the best when it comes to diversity as it lets you connect to over 700 servers located in more than 60 countries. The app allows you to connect as many as six devices using the same subscription, encrypts your Internet traffic and lets you use security protocols like OpenVPN, IKEV2 or L2TP. The browsing speed is quite good (32.5mbps) and there's a strict no-logging policy, which ensures your complete anonymity.
Private Internet Access ($6.99)
Private Internet Access
PIA or Private Internet Access offers a somewhat cheaper solution still maintaining high-quality services. The tool lets you connect as many as five devices to the same account and doesn't store any logs. Just like the previous two apps, the service provides 256-bits encryption algorithms, a wealth of servers from close to 30 regions and decent download speeds of approximately 29.2 mbps. However, you can't try it for free, so you will need to take a leap of faith.
IPVanish ($9.99)
IPVanish
The last paid service on our list, IPVanish is a reliable solution providing over 180 servers in 60 countries, support for OpenVPN and 256-bit encryption algorithms. You don't need to worry about logs as none of your online traces are being saved by the company and you can also use P2P connections. Additionally, there are numerous payment plans available, including a $2 for seven days one.
Opera Free VPN (Free)
Opera Free VPN
If you aren't willing to pay money, but still need a VPN app to mask your Internet traffic, I recommend trying Opera Free VPN. The application doesn't offer as many server options as other services on this list do, and the connections aren't so fast, but it still gets the job done.
Now, when you've seen our picks for the top 5 VPN apps for your iPhone, you may also want to read some of our older stories such as "Ways to completely erase your personal data on your iPhone" or "How to directly connect your router to a VPN".