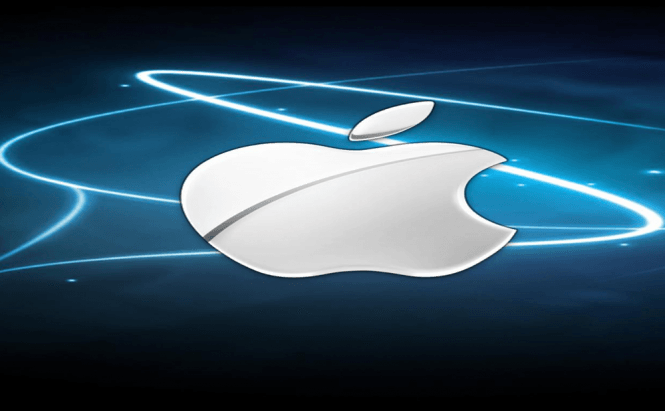 How To Anonymously Surf The Internet On Your iOS Device
Recently, I've read about a federal judge named Richard Posner who stated that the NSA should have unlimited access to digital data because "privacy is actually overvalued". According to his distinguished opinion, people just want privacy to hide the "disreputable parts" of their conduct, so they should just give it up and strive to become better. If you are a normal person, who realizes that privacy is very important because everybody has something to hide (even those who do good), I will give you a few pointers on how to remain anonymous when surfing the Web from an iOS powered device.
Native iOS privacy settings
iOS as a whole, and iOS 8 especially, is an operating system designed to offer as much privacy as possible to its users. There are several things that you can do in order to ensure your anonymity while browsing the Internet.
Use Private browsing mode - this is the most basic solution for keeping your phone from recording your online activity. To access this option, simply press Tabs and tap on the Private button. When in private mode, the URL bar will be black instead of its regular color, and the browser won't save any history or cookies. When you want to go back to the normal mode, just tap private again. If you go from private to normal, the application will ask you to confirm if you want to keep (and record) website that you are currently browsing.
Tracking options - most websites make money by sending tracking cookies which record their users online activity. The good news is that there are many things that you can do to limit this, but completely stopping it from happening is nearly impossible. For starters, you should install a little app called Ghostery (you can download it for free from iTunes). The tool adds a blue ghost button on your browser, and if you tap it and then go to the View All Trackers section, you will be able to see all the web trackers that are currently active. This app will also allow you to block trackers altogether or selectively. Another possibility is to tap the Settings button in Safari, navigate to the Privacy & Security section and turn ON the Do Not Track switch. (However, some websites will simply ignore this preference). Lastly, either completely deactivate the Location Services feature or go to Settings --> Privacy --> Location Services and move the switch to OFF for the following options: Diagnostic & Usage, Location-Based iAds and Popular Near Me.
Clean your traces - making sure that no one who uses your phone can see the websites you've visited is also important. To do this go to Settings --> Safari and tap on the corresponding buttons to clear the history, cookies and data. Once this is done, press the Advanced option go to Website Data and choose Delete All Website Data.
Use Onion Browser for iOS
Onion Browser
I'm sure you've heard of TOR. If not, The Onion Router is an anonymity network that keeps your actual IP hidden and encrypts the data that travels between your device and the webpages that you are browsing. Basically, the websites won't know who accessed them and your ISP (Internet Service Provider) won't be able to see what you are doing online. However, in order to utilize this network, you need to utilize a special browser. Onion Browser is an iOS tool that you can find in the App Store on iTunes. The app costs $0.99, but it will be the best dollar you've ever spent. The major downside is that it doesn't support audio and video streams.
To use the application, press the Create New Identity button and a fake IP will be generated for you. Once this is done, you can surf the Internet using the Onion Browser just like you would on your standard browser. You can also bookmark the pages that you plan to revisit, just like you would with your regular browser. Sadly, there are a few times when this browsing method conflicts with apps that exist on your iPhone, so certain websites may simply refuse to work. To solve this issue, open the app's menu (the arrow button on the bottom), go to Help/Support --> Force-quit link, then simply restart the application and try again.
avast! SecureLine for iOS
avast! SecureLine
This app will cost you $19.99 / year. It is a bit expensive, but if privacy is important to you, then you won't regret the money you've spent. avast! SecureLine is a VPN (Virtual Private Network) that will protect your online privacy by encrypting all the data that you send and receive (even if you use a public, unprotected WiFi hotspot) and spoofing your IP (masking your true Internet address). Furthermore, this app also provides other advantages such as helping you access geographically restricted websites ("The video is not available in your country" message will never bother you again) or saving you money by reducing the Internet data usage.
FREE Full Screen Private Browsing for iPhone & iPad
FREE Full Screen Private Browsing for iPhone & iPad
This application is basically a visually enhanced version of Safari's Private mode. (It actually runs on the Safari engine.) FREE Full Screen Private Browsing for iPhone & iPad automatically deletes history, cookies, bookmarks, etc when you close it, so people who have access to your device won't find any traces of the websites that you visited. However, your Internet provider will still see your entire activity and your real IP can still be found if someone performs an online trace on your connection.