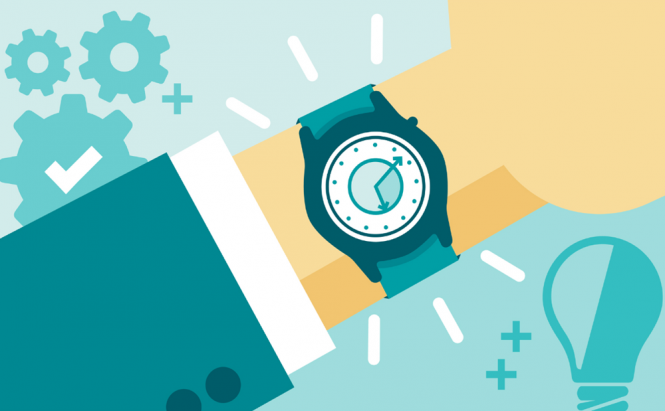 Prepare to manage your time in 2017
Being able to manage your time is vital towards completing your tasks in time and without forgetting anything, but keeping track of everything can be a bit of challenge. This is why, most people prefer using a wide variety of specialized tools that help them keep on top things. So, whether you're a manager, an employee or just a regular person who's having a hard time joggling with all their chores, here are some of the best time management apps for iOS.
Week Plan
Week Plan
If you have a lot on your plate, effective planning will be an important part of your success and an app like Week Plan can help you with that. This tool allows you to easily organize your tasks by weekdays and even offers a Parking Lot for things that you need to do further down the line. Additional features include separate sections for Roles and Goals, monthly planning capabilities and priority assignment.
Toggl
Toggl
Mostly a time-tracking app, Toggl is a great tool for managers as well as employees. This application allows you to easily create tasks and projects, helps you manage your clients as well as your team and even offers a few reporting capabilities. Furthermore, the embedded timer is a reliable solution for keeping track of how much time is spent on each task.
Todoist
Todoist
If you're looking for a simple yet effective way to create to-do lists, Todoist is just what you need. What's cool about this app is that you can set reminders and recurring dates, but there are other useful features such as the ability to create sub-projects and sub-tasks or the in-built collaboration options. Most users also really like the fact that they can use a color-code to establish priorities.
Trello
Trello
As far as organizing your tasks goes, Trello is the perfect tool to help you with that. This app considers that visualization is the key (the Kanban method), so it allows you to organize your chores using lists and cards that you place on a board. Furthermore, the application lets you set due dates for the items on your lists, create check lists, can be integrated with your calendar and also offers collaboration features.
MeisterTask
MeisterTask
Lastly, if you're managing a project or you simply have too much to do and you need to delegate some of your tasks, MeisterTask is one of the best solutions available. This management application will help you keep an eye on your team and projects allowing you to create and assign tasks, add periodic notifications, automatically email team members, set due dates and track time. Additionally, you can integrate MeisterTask with DropBox, GitHub and other applications.
Now that you're prepared to mange your time in 2017, you may also want to check out some of our other interesting articles such as: "Top 5 apps to help you send secret messages on iOS", "Cool iPhone tricks you probably didn't know existed" or "How To Anonymously Surf The Internet On Your iOS Device".