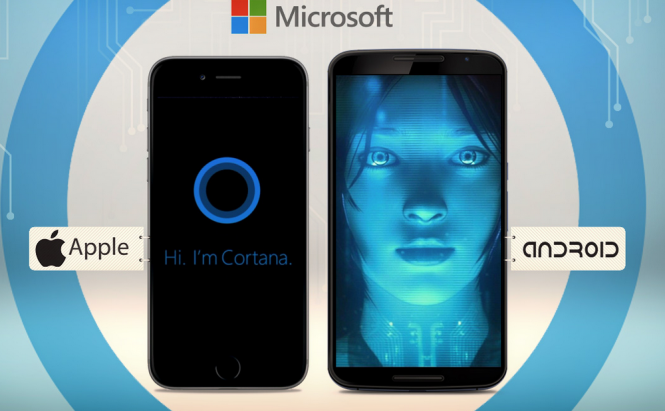 Cortana for iOS and Android just got a major update
It seems that Cortana isn't very popular on non-Windows platforms, so Microsoft has decided to change things up rolling out a major update to the Android and iOS versions of the application. The digital assistant now features a more attractive design and it enables its users to perform tasks or get information a lot quicker. Additionally, Microsoft's virtual assistant has also expanded its reach as it just became available in the United Kingdom.
As far as the design changes go, the black-and-white GUI theme has been replaced with one that's very, very purple. You will also notice that Microsoft has tweaked the way the app runs and it now feels faster than ever. When it comes to in-app features, the Quick Actions are now front-and-center and the functionality that you actually need such as looking at the weather, checking your reminders or seeing if you have any meetings are just one tap away. Another thing that I liked is that the answers that Cortana provides when you ask it for information, are now being shown as a full page, which means a cleaner layout and less strain on the battery.
If you're interested in testing out these changes, the Android version has already started rolling out, but those who own iOS devices will need to wait a few more weeks. Since we're talking about Microsoft's virtual assistant, you may also want to read: "How to enable Cortana, no matter which country you're in" or "Top 15 funniest Cortana questions and their answers".