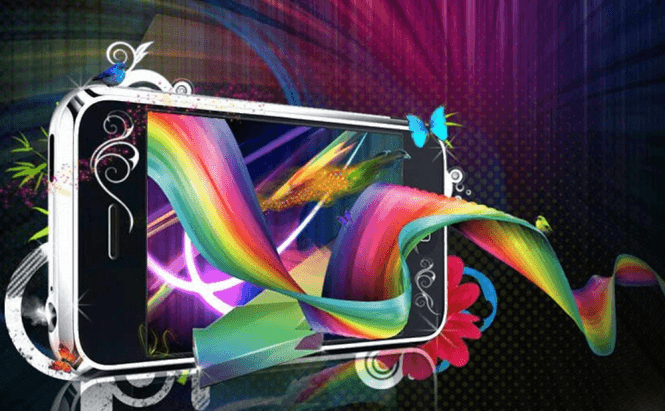 Cool iPhone tricks you probably didn't know existed
The iPhone is the most popular smartphone on today's market, so it's no surprise that it offers a lot of cool things. Everything, from its design and feel to functionality and apps, is designed to attract customers and prove to them that they have purchased a top-quality product. However, there are a number of neat functions that most of Apple's customers don't even know about yet. Here you will find a list with some of the most interesting iPhone hidden features that you probably haven't discovered yet. All the entries on this list will either help you save time or enable you to customize your iPhone beyond conventional methods.
Shake to Undo and other texting tips
Shake to Undo
Let's start things out with something simple that interests a lot of people. Texting is an activity most of us do, some of us less willingly than others, but it's becoming a necessity. When it comes to using your iPhone to text, there are a couple of time-saving tricks that you might not know about just yet. If you've accidentally deleted a part of your text that you actually needed, you can simply shake the iPhone to undo the action. (I recommend making sure you're holding it firmly before undoing, as you don't want your precious phone to end up on the floor.)
I have a few more typing tips, but many of you probably already know them: firstly, if you need to add a full stop to your text it's quicker to double tap the Space button than to go the symbols menu every time. Secondly, if you want to insert one single digit / symbol in your text, it's faster to tap and hold the 123 button, then swipe your finger to the character you want to insert. Once your finger is off the screen, the keyboard will automatically revert to the one with letters. And lastly, you can access additional symbols by long-tapping a related symbol. For example, if you need the Euro sign and you can only see the Dollar or Pound symbol, long tap one of those and more currency options will be displayed.
Covertly capture pictures and videos
Covert camera
You never know when you need to snap a picture or a video of someone without them knowing about it but the camera light, snap sounds and even your phone's screen are generally a dead giveaway. So, to be able to record videos or take a photo without being noticed you will need to open the camera app and first turn off the camera flash and noise. If you're worried that someone might see your screen and figure out what you're doing, first select the photo or the video recording option, then double tap the Home button to go to multi-task mode. Now simply pretend you're doing something else (open another app, read en email, etc.), and whenever you want to snap a pic or start recording, press the Volume Up button from the side of your phone. Just remember that all of this will not work if you don't unlock your phone before opening the camera app.
Use your iPhone in Grayscale Mode
Grayscale Mode
If you want to save battery life, your screen is too bright or you simply want the display to have a cool retro effect, iPhones have a Grayscale Mode that can easily be enabled. To do so all you have to do is open your Settings, then tap General and select the Accessibility section. Once there, find the switch marked Grayscale, slide it to the ON position and you're done.
Hide photos and App Store purchases
Hide photos
If you're concerned about your privacy and don't want other people with access to your phone to see what's stored in there, there are features which enable you to hide your photos or the items that you purchased from the App Store. Of course, there are also third-party apps which provide this functionality, but for the basic stuff you don't actually need them. In order to hide a photo from the standard album app simply long tap it and in the menu that pops up choose the Hide option.
Hiding your purchases from the App Store is another thing that you may wish to do at one point or another and fortunately, on iOS 8 that's not very difficult (but there are few drawbacks). In order to do this, the first thing that you need to do is enable the Family Sharing feature, otherwise it won't work. Once that's done head over to the App Store, go to the Updates section and tap the Purchases button. (Now you should see a list with all the apps that you've acquired.) Go to the item you wish to hide, right-swipe it and press the Hide button that appears. Just remember that this doesn't delete the purchase information, just removes it from plain sight.
Take photos while recording videos
Photo while recording
There are several third-party camera apps (that I know off) which let you take pictures while recording a video, but what many of you may not know is that you can also do this with the default camera app. In case you haven't noticed, while shooting a video with your iPhone, there is a little white button in the lower-left corner. When you press it, the app will automatically take a picture and save it without stopping the recording process. If you have a pet and you've been trying to get a picture of it in a specific moment, then you probably know how useful this functionality can be.
Create customized vibrations
Create New Vibration
If having your own, personal ringtone isn't good enough for you, you may want to know that the iPhone also allows you to customize its vibrations alerts and create your own. To access this option you will need to go to the Settings menu, then choose Sound, Ringtone and go to the Vibrations sections. There you will see a button marked Create New Vibration; tap it and start making up your own rhythms.
Add flash alerts to received texts
Led Flash for Alerts
And since we're talking about customized alerts, you can also set your iPhone to use the camera flash in order to notify you of messages that have arrived. Of course, this will drain your battery faster, but if you're in a poorly lit room or you don't pay too much attention to your phone, this could prove to be quite handy. To enable the feature, go to Settings, choose General and tap the Accessibility button. Once there, find the Hearing section and slide the switch marked LED Flash for Alerts to ON.
Teach Siri to correctly pronounce your contacts
Siri Phonetics
Siri is a very helpful tool, but there are many times when it will completely misread the names of your contacts, making it impossible to tell who's calling you without looking at your phone. If this is a problem that actually bothers you, you will be glad to know that Apple allows its customers to teach Siri how to correctly pronounce their contact entries. In order to do this you will need to open your contact list and select the entry with the problem. Once the contact's details appear on the screen press the Edit button in the top-right corner, find the Add field option and tap it. In the menu that pops up, (among other things) you will be able to select the Phonetic First Name, Phonetic Last Name or the Phonetic Middle Name option. Choose the one you want, then (the tricky part) try to spell the name in a way that will make Siri pronounce it correctly, or at least ineligibly. It may take several tries until you get it right, but in some cases it's worth the effort.
Use a timer to stop the music
Stop Playing Timer
If you're one of those people who enjoys falling asleep with music in his / her ears, but also hates waking up to a discharged battery in the morning, the iPhone allows you to set a timer for when the music playback should be automatically stopped. To use this hidden functionality, open the standard Clock app and choose the Timer option. Now, insert that the amount your time you want, then tap the button named When Timer Ends and choose the Stop Playing option from the list that shows up.
Block iMessages from unknown numbers
Filter Unknown Senders
Last on our list is a very handy feature that stops spam or other kind of troublesome iMessages from reaching you. On iOS 8, the Messages app has a newly added filter called Filter Unknown Senders which automatically moves the messages from numbers that aren't in your contacts list into a different folder so that they don't bother you. What's cool about this is that the messages don't get permanently deleted, so you won't lose any important information, but spam won't show up in your notifications list either. To enable this function, all you need to do is open the Settings menu, choose the Messages section, then find the slider marked Filter Unknown Senders and turn it to ON. Once that's done there should be two folders in the Messages app: Contacts & SMS and Unknown Senders.