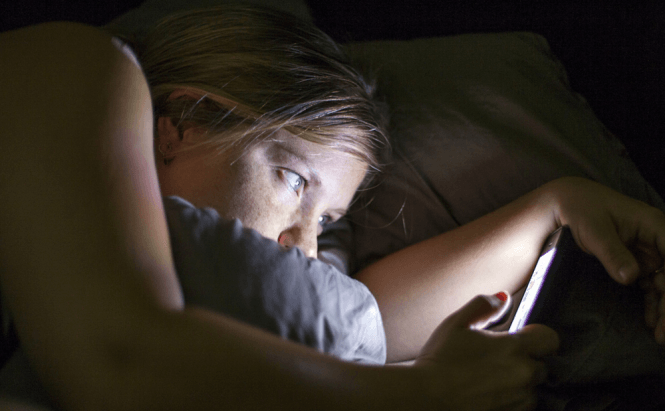 Top 10 Addicting iOS Games
Have you ever suddenly looked at the clock and realized that you've been playing for two hours although for you felt it like just a few minutes have passed? Certain games have the ability to be incredibly addictive, taking away all your free time and sometimes even more than that. Here are the ten most addicting games that you can find on iOS devices. Besides the level of addictiveness, the other main criteria is the time that these games make you waste before you get mad enough to put them aside, and this is why Flappy Bird or Temple Run aren't on this list. What do you say, just one more level?
10. 100 Balls (Free)
100 Balls
Relatively new on the market, 100 Balls is deceptively simple at first. However, as you progress, the levels become more challenging making you want to go on and on. This game requires reflexes and concentration as your goal is to drop as many balls as possible into the cups that are constantly rotating. If a cup remains completely empty during a rotation cycle, it will get unhooked from the system. Further in the game, certain cups will have the ability to change the color of the balls, thus making them worth more points. To make matters even worse, the game has a multiplayer feature where you can challenge your friends to beat your score.
9. Angry Birds ($0.99)
Angry Birds
I don't think that the worldwide phenomena called Angry Birds needs too much of a presentation. This amazingly fun game has proved to be one of the most addictive games ever made on any platform, not just on iOS. Even though completing a level doesn't take a long time, this app made its way to our list due to the sheer number of expansions and remakes which can keep a player occupied for days. The object of the games is to slingshot your birds in the right spots to destroy the pigs' defenses.
8. Candy Crush (Free)
Candy Crush
Another title that should sound very familiar, Candy Crush will surely get you hooked after just one or two levels. This ultra-addictive game makes you play level after level, getting more and more difficult as you advance to the latter stages. What's really annoying is that there will unavoidably come a time when you will get stuck on a level and that's when the temptation to purchase extra lives and boosters becomes very hard to ignore. (Especially since the game is designed to make you want to buy stuff).
7. Cookie Clicker (Free)
Cookie Clicker
Cookie Clicker is probably one of the most annoying games that I have ever played and yet so darned addictive you just can't let it go. As the name suggests the object of the game is to tap on the big cookie to bake smaller ones and... no, and that's it. All you do is tap the cookie as fast as you can, thus making money. Money is vital in this game as it helps you buy upgrade to bake cookies even faster (how's that for a vicious cycle?) Since the gameplay is virtually endless and the ultimate goal set by the developers is to bake 1 billion cookies, you can see why Cookie Clicker had to be in this top 10.
6. Doodle Jump ($0.99)
Doodle Jump
In Doodle Jump your goal is to jump from platform to platform to climb as high as possible and get the highest score. However, once you start playing you just can seem to stop. Furthermore, if you get bored with the scenery, there are a bunch of Doodle worlds to choose from so you can just keep playing for hours on end. If you think you have too much time on your hands, work too much or sleep too much, simply install this game on your iPhone and say goodbye to everything else.
5. Fruit Ninja ($0.99)
Fruit Ninja
The object in Fruit Ninja is to slice as many as fruit as possible, as quickly as possible. But make sure you don't go too fast and accidentally slice the bombs that get thrown along with the fruit, or you may have to restart the level all over again. Besides helping you release some stress (slicing fruit and splattering juice all over the walls can have that effect) this game is also annoyingly addictive. Fruit Ninja can be played on iPad, iPhone, or iPod Touch and it also has a multiplayer mode in which you can compete against your friends.
4. Plague Inc.($0,99)
Plague Inc.
When I first discovered Plague Inc., I didn't think that a game could be so addictive, but I was, oh, so wrong. The object of the game is to create a disease that kills off the entire world's population. You can choose among various types of micro-organisms (bacteria, virus, etc.), modify the DNA to make it more resistant to heat, cold, humidity or vaccines and help it spread faster. The catch is that once your malady starts causing some serious damages, world governments will start closing schools, initiating curfews or closing their borders, so you have to keep the sickness as invisible as possible until its spread is wide enough. Another major factor in this game is luck (traffic patterns change and certain areas of the globe are very remote, thus being very hard to infect), so you're always going to want to try one more time to see what happens. Furthermore, one session will take between 20 minutes and 1 hour, so this game isn't only very addictive but also time-consuming.
3. Plants vs. Zombies 2 (Free)
Plants vs Zombies 2
My favorite game from this list, Plants vs. Zombies 2 is incredibly fun but also highly addictive. The action of the game throws you in the middle of zombie invasion and the only way to stop them is to seed plants that will kill the undead hordes before they reach your house. What makes this app really fun is the large variety of plants that you can choose from (each with its own special action and effectiveness against specific types of zombies). Furthermore, the fact that you have to constantly gather sunshine (which is what you consume when seeding plants) will ensure that there's never a dull moment.
2. Puzzles & Dragons (Free)
Puzzles & Dragons
Puzzles & Dragons is an interesting combination of different style and genres. This app is basically a mix between Bejeweled, Pokemon, and various RPG elements. In the game you control a party of monsters as you explore a dungeon and defeat various enemies. The interesting part is that although each monster has its own characteristics, while in battle, the Bejeweled-like mini game will determine the actions that your creatures perform. Furthermore, the game is really well designed and it features a ton of dungeons, so it will take you a long while for you to get bored with it. If any of the previous names on the list had you hooked at one time or another, this game will surely keep you glued to your iOS device for hours.
1. Clash of Clans (Free)
Clash of Clans
From my perspective Clash of Clans is everything that's wrong with the gaming industry. Why? For starters even though the app is free, if you want to start the game with everything unlocked from the get go, it will cost you somewhere around $20,000. In Clash of Clans your goal is to expand your village by constructing buildings and upgrading them, gathering resources, creating a powerful army and attacking other players. Of course every action requires time to complete and the higher the lever the longer you have to wait. Resources are generated at specific time intervals and it takes a long while for your armies to return, so you will need to schedule your life around the game to ensure that you quickly spend all of it, before someone else attacks you. This is one of the most addictive games that I've ever seen and if you start playing it, you can basically say goodbye to your social life, free time, nap time, and basically your entire life as you knew it.