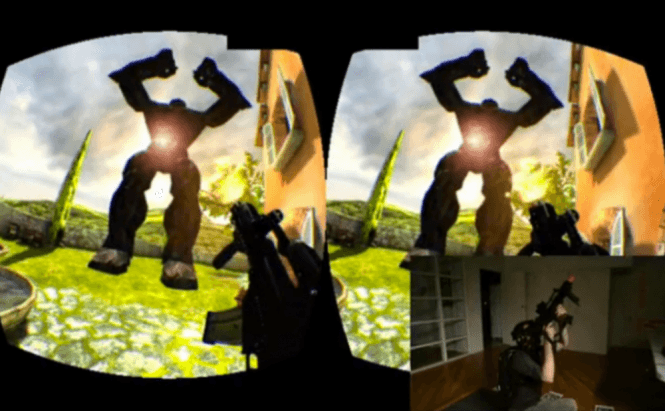 Top 6 VR games for iPhones
Virtual reality is a new technology that's becoming more and more popular every day. What's even better is that, despite its novelty, you don't have to spend a huge amount of money to try it out. There are several companies such as Google that provide affordable VR headsets anyone can purchase. If you've got an iPhone and a VR device, here are the best virtual reality games that can be currently found in Apple's App Store. All these games are compatible with Google Cardboard.
Hidden Temple - VR Adventure
Hidden Temple - VR Adventure
If puzzles, quests and mysteries are the things that you like, then you should try Hidden Temple - VR Adventure. This is a point-and-click adventure game where you have to combine various items that you find, solve puzzles, spot clues and search for ways to advance toward the mysterious treasure that lays hidden somewhere within the walls of the titular temple. The game is pretty immersive, with decent graphics and 3D sound effects that make you feel like you're right in the middle of the action. Hidden Temple is a free game that can be played even without a VR headset, but it won't be as much fun.
Vanguard V
Vanguard V
In case you like a more action-packed game, then Vanguard V might be the thing for you. This space shooter is fast-paced and gets your adrenaline flowing, providing a cool overall playing experience. The game has a well-written story were you play as Qu, a pilot that (together with the ship's AI, Bit) must stop a parasite race from destroying an entire planet. Playing Vanguard V doesn't cost a penny, and what's really interesting is that the voices, story and many other aspects of the game have been realized with the help of the Reddit community.
Sisters
Sisters
Do you fancy a good scare? Sisters is one of the best (and most terrifying) virtual reality horror games that I've seen so far. The story has the player explore a haunted mansion (alone for the most part). To make the atmosphere even more appropriate, a powerful storm forces you into the mansion, so thunders and lightning strikes will make the atmosphere even creepier than it already is. Since I don't want to spoil the game for you, I won't give away any more details except that Sisters is a free to play for anyone interested.
FastHit VR
FastHit VR
While I don't think that FastHit VR is as interesting as other entries on this list, it's probably the most addicting one, so I felt like I had to mention it. The object of the game is pretty simple: shoot as many targets as you can within the allotted time. There are several scenarios (mostly changeable backgrounds) that you can use to add some variety, and the controls are pretty easy to master. Although the graphics won't blow your mind, the game makes you constantly think that you can still do better, so most of the time the classic "one more try" turns into a few more hours of shooting.
GermBuster VR
GermBuster VR
While some may argue that GermBuster VR is somewhat similar to FastHit, there are several of key elements that make this game better, at least in my opinion. This shooter allows you to use a device called RealControl which lets you control the in-game action using the motion of your hands. As you can deduce from its title, the object of GermBuster is to clean as many rooms as possible by shooting all the germs without getting "slimed" by them. The bubble gun that you're using doesn't seem like the most terrifying weapon in the world, but it's very effective against those germs. This game is also free.
End Space VR
End Space VR
Last on out list, End Space VR is another really enjoyable first-person space shooter. In this game you control your ship using head movements and can fire the lasers either by using your headphone's button or with gaze-based targeting. If there's something that I didn't like about this game is that it's never ending: the enemies you face get progressively better and never stop coming, so you will never get that feeling of completion that you crave for. End Space VR costs $0.99 and is best played while standing or sitting on a swivel chair, as enemies will come after you from behind (and you will need to spin).
If you're interested in more games you might also want to check out the most disappointing games of 2015 or find out what are top 5 hidden objects games for Android.