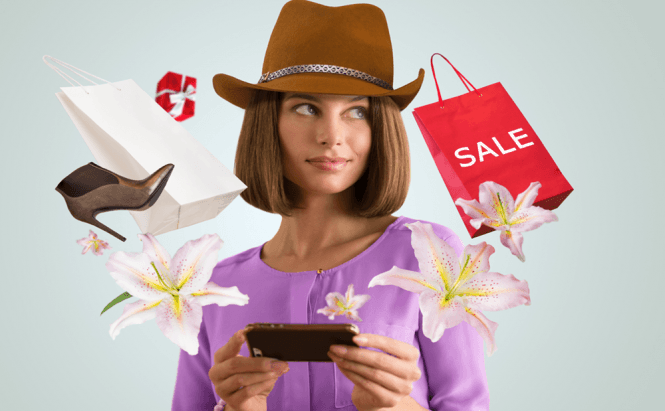 Most interesting and helpful shopping apps for iOS
An unpleasant necessity for some, a lovely pastime activity to others, shopping is definitely one of the biggest parts of our lives, but unfortunately, it's not always as simple as we would want it to be. There are times when you don't know where to find the product you're looking for or when you can't tell if the price is too high, and there are even moments when you're not sure about what you want. The good news is that if you have an iOS phone, with the right apps you can get the answers to all those questions. Here are some of the best iOS applications to help you when you want to shop on the Internet or in the real world.
Amazon
Amazon
I think pretty much everyone knows what Amazon is, but some of you may not know that the online retail store has a pretty awesome iOS app. Besides a huge list of available products (you can pretty much find everything you desire), this application also comes packed with full details about each product, prices and most important reviews from other customers who have purchased or tried out the product. Furthermore, the app allows you to scan barcodes of the products in the stores you visit and compare the prices with the ones on its website, so that you can get the best deals possible. And, last but not least, if you have an Apple Watc,h you can use your voice to search for products and to create shopping lists.
WantList
WantList
When you're interested in buying clothes, shoes, purses or other accessories you don't always know what you want. Of course, you may be shopping for a specific item of clothing such as pants or shirts, but you generally don't have a clear idea about exactly how it's going to look like, and WantList is just what you need for that. This app provides you with a comprehensive collection of fashion-related items, and all you have to do is to use the Tinder sorting system (swipe right when you like something and left when you don't) to create your own wishlist. After you're done creating your list, either use the app to search for the items online or take it with you to the stores near you and see if you can find merchandise to match your tastes.
MikMak
MikMak
Nobody watches TV anymore (not the younger generation at least), so there's no real place for you to see some eye-catching commercials. Apps like Instagram or Snapchat are trying to fill that void, but MikMak is a bit cooler from my point of view. This video shopping platform specifically designed for iPhones provides you with 30-seconds mini-commercials for products ranging from desk accessories to care and beauty products, with prices that don't go above $100. What's really cool is that all of these mini infomercials are presented by entertainers, YouTube stars, comedians, and they are all actually funny, so if you're in need of some new shopping ideas, this app is the way to go.
SlickDeals
SlickDeals
In case you already know what you want to buy, but also want to make sure that you find the best offer available, SlickDeals is a great price comparison tool to help you out. This application aggregates the best available prices and discounts from a wide range of sources all over the Internet. The app offers assistance for all kinds of products ranging from electronics and clothing to smaller buys such as groceries. Besides showing you the best available prices on its first page, this tool can show you the prices for the stores in your vicinity. Additionally, the app has advanced search filtering capabilities, to help you quickly find the products you want even when you don't have anything very specific in mind.
RedLaser
RedLaser
Last on our list, RedLaser is another really cool price comparison app that you should always have with you when you go shopping. With this application installed on your iPhone, you can simply scan the barcode on the product you want to buy, then see how much the same item costs on the Internet or in other stores. Moreover, when available, the app will also provide you with reviews of the products, deals, coupons, discount codes and a list of related items for you to check out. Lastly, RedLaser allows you to store loyalty card info straight in the app.
Now that you have all the tools you need for some great shopping sessions, go out there and have fun purchasing some great new stuff. Just make sure to keep enough money for rent, utilities and other necessities.