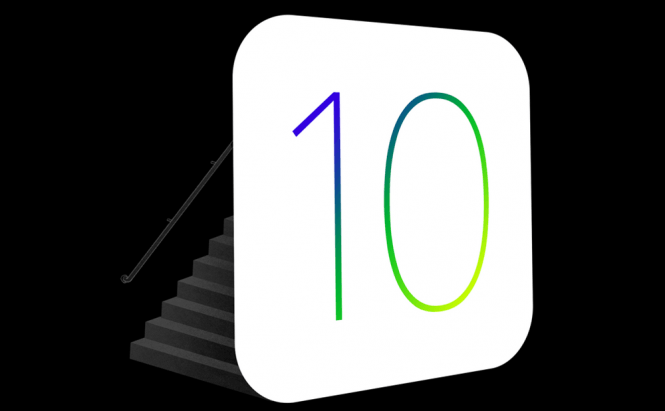 The most interesting features brought by iOS 10
Although Apple has launched iOS 10 for quite a while now and the company even rolled out a major update for the operating system, there are still many people who haven't had time to play around with all the new quirks that it brings. Actually, to be honest, it's not even that surprising since the OS brings numerous novelties and improvements. This is why, I've decided to write an article and show you some of the most interesting new features brought by iOS 10.
A better iMessage
Without doubt, one of the most improved applications in iOS 10 is iMessage. In the latest operating system, this app brings some very cool new features like Stickers, Invisible Ink, Doodles, Sketches or TapBack. What this means is that, from now on, you can add stickers to your messages or even on top of them, which opens the door for funny apps like Phoneys, you can doodle on the photos that you send or use sketches instead of words. Additionally, there's also the possibility to send animated GIFs along with an in-built GIF search engine. Finally, Invisible Ink allows you to blur all or parts of your message and when the recipient taps the blurred part, it will only become clear for a few seconds before hiding itself again.
Lock screen widgets
One of the most requested features is now here: iOS 10 finally allows users to add widgets to their lock screens. This means that you can easily see weather conditions, your shopping list, to-do inventory or any other widget that you want, without actually unlocking your phone. Since iOS 10 requires you to tap the Home button in order to unlock your phone, this new widget's functionality can be accessed with the old unlocking gesture: by swiping right.
Removable built-in apps
OK, this may not be that big of a deal for regular users, but the fact that Apple now allows you to remove the junk default applications that you never used is great for those who like to keep things neat. Of course, the applications only go away from your home screen, so you can't actually uninstall them, but removing some of the clutter is good enough, at least for now.
Usable Maps
The Maps app that you get after updating to iOS 10 is vastly improved. Among the UI-related changes, the fact that you can now zoom in without having to "pinch" the screen is what I liked the most, but the new way that menus look like and the overall cleaner aspect of the application are also pretty great. Moreover, Apple added some neat new features such as the ability to remember where you've parked your car. Maps now also offers improved searching capabilities, which work really great when you're looking for a specific brand. As far as navigation goes, it's still not as good as Waze's, but the progress made is clearly visible.
Now, when you've seen the most interesting new features brought by iOS 10, you may also want to read some of our other related stories such as: "iOS 10 problems you can deal with", "Make iOS 10 run better on older iPhones" or "All you need to know about Family Sharing on iOS".