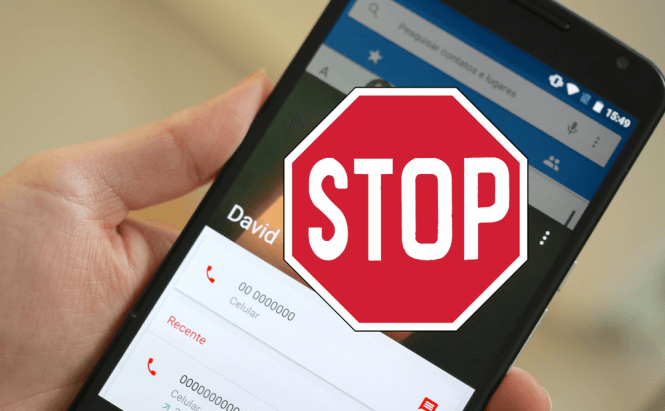 Blacklist a phone number on iOS
Having a mobile phone that allows you to contact your friends no matter where you are is quite a big deal, but there are times when it can be a disadvantage. For example, there are people who keep pestering you with calls even though you made it pretty clear that you don't want to talk to them. In case you find yourself in a situation like this, here you will find a short guide to show you how you can block numbers on iPhones and stop them from bothering you.
Since I don't want to discriminate between those with newer iPhones and the ones with older models, I will divide this guide into two chapters and offer solutions for both categories. Let's begin with the older phone models, and we'll talk about the newer ones in the second part:
Older iPhones
Unfortunately, it took a while for Apple to figure out that its customers might actually need a way to block incoming calls from a specific number, so the company didn't build this feature in the earlier versions of iOS. Unfortunately, this means that you will have to install a third-party app called iBlacklist to assist you and, what's even worse, the version that you need is only available through Cydia. Nevertheless, if you're ready to jailbreak your iPhone and pay $12 for the application, the results will be quite satisfying. This method works on iPhones that are powered by iOS 6 or an older version of Apple's operating system for mobile devices:
iBlacklist
Install Cydia - if you don't know how to do that, check out the app's official webpage.
Install iBlacklist - open the Cydia app and use the search tab to find the iBlacklist application. Now, follow the available instructions to purchase, download and install the app.
Block calls - to block a number, run the iBlacklist app, go to the Blacklist tab and tap the "General BL" button. Now, you will be able to select between numbers from your contact list, recently received calls or recent messages. Select or type the number that's been bothering you and then choose which form of communication you no longer wish to receive from the caller and you're done. This application won't only help you stop people from calling, but can also block them from contacting you via SMS, MMS and FaceTime.
Additional options - iBlacklist also allows you select the way that it blocks an incoming call from a blacklisted number. By pressing the Action button you will be able to choose whether the callers will be taken straight to voicemail, if they will get a busy signal, or if the app will automatically respond and instantly hang up.
Extreme solution - if you're really in an antisocial mood, you can go to the Blacklist tab, select the "Add new Blacklist" option and block out entire contact lists. In case there are still one or two people that you wouldn't mind hearing from, you can choose to whitelist them.
Newer iPhones
Block Caller
Fortunately, if you're using an iPhone powered by iOS 7 or a newer version of the operating system, the option to block specific numbers is available from the get go, so you won't need to install any additional applications. Here's how to use it:
The Blocked menu - launch your iPhone's Settings, then go to General and tap the Blocked button from the Calls section.
Choose your target - in the menu that opens up, press the "Add New" button and choose the number that's been bothering you from your contact list. In case you want to block a number that's not in your contact list, open your calls log, find the number that's been bugging you, then press the More Info button that's next to it (a blue icon with an "i" inside of a circle). In the new menu, choose Block this Caller, then confirm your option and you're done.
Unblocking a number - in case you want to remove someone from the list of blocked contacts, all you have to do is to once again go to the Blocked menu, tap the respective contact. then press the button with a red subtract icon and confirm.
Furthermore, using a similar method you can stop people from messaging or FaceTiming you. Simply use the block menu from their respective sections instead of the Calls one and the rest of the process will be exactly the same.
There you have it, friends, this is how to stop people from bothering you on your iPhone. If you're someone who's still finding their way around Apple's mobile devices you might also want to read some of our older articles such as: "Best tricks to speed up your iPhone", "How to make a video recording of your iPhone's screen", "How to Recover Data From a Broken iPhone" or "Jailbreak or Not Jailbreak? That is the Question"