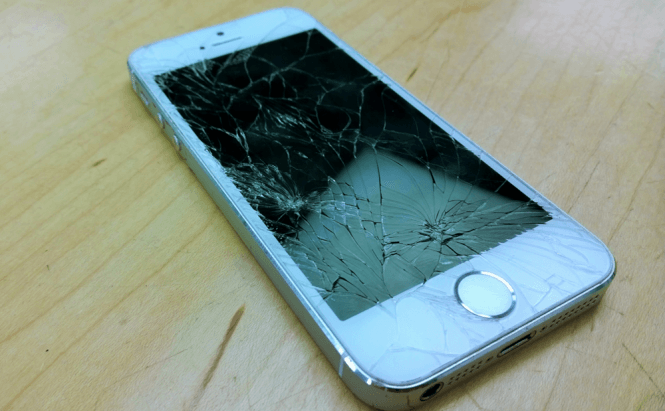 How to Recover Data From a Broken iPhone
Recently, one of my friends dropped his iPhone, and the display broke to such a degree that, even though the device would turn on, you couldn't see anything on the screen or control it in any way. So, naturally, he decided to buy a new one, but first asked me to recover as much data as I could from it. Initially, I thought that all you needed was to install the iTunes application, but it turned out to be a little more complicated than that, so I decided to write an article about it and show you all how to do it. Just remember that in order for this to work you need to be able to turn on your iPhone even if you can't do anything more than that.
As I said, no matter which operating system you use, you should first install Apple's iTunes and, as soon as it detects the device, backup the data locally. Even though you can't directly view anything from the backup folder, and you will need additional tools, the first correct step in recovering data from Apple devices (iPhones, iPads, iPods, etc.) is to use the backup option from iTunes.
Windows
iExplorer
Since iTunes wasn't getting the job done, I had to look around for alternative ways and found a nifty little application called iExplorer which works like a charm. Basically, all you need to do is connect your device to the PC, then launch the application, and it will automatically detect the device and the data. Once that's done, you will see a menu on the left side with all the important folders. In the middle is a Windows Explorer-like section containing all the files in the selected folder, and a preview of the file you've selected is in the right side. Now, simply click the section (from the left side) that interests you, select the items your want to save and use the buttons from the bottom to export them to a designated folder on your PC. To make things simpler, you can right-click in the explorer-like section and choose the "Select All" option to avoid any kind of complications.
iExplorer is capable of retrieving everything from your device including contacts, messages, music, library, images, videos, calendar, books and even the apps installed. Furthermore, it also provides additional output formats; for example, you can recover your contacts as a single CSV list or as individual vCards. Lastly, the tool is also capable of extracting data from the backup that iTunes saved on your PC or from your iCloud account.
The one thing to remember is that this is a shareware application, so it will connect to your device and show you all your files for free, but if you want to extract them to your PC you will need to pay at least $35. In case you want to try out other alternatives I understand that iPhone Backup Extractor is a reliable tool which provides most of the same functionality, but I didn't try it out for myself yet, so I can't offer any guarantees.
Mac
FoneLab
If you have a Mac and got locked out of your iPhone, accidentally deleted files, or broke the display, you can easily retrieve your data with an app called FoneLab. This tool can recover files directly from your phone, from the backups that you've created using Apple's iTunes application or from your iCloud account. Just like in the previous case, FoneLab is shareware, which means you will have to pay $62.96 (down from $89.95) to take full advantage of its capabilities.
Using FoneLab is not very difficult. Simply launch, the application, plug-in your iPhone via the USB port, click on the Start button, and it will start scanning your device. As soon as it finishes, you can use the Recover menu to find your contacts, messages, or any other files that you might want back. Now select the items you want, choose the output folder and click on the "Recover" button. Additionally, if you're looking for files that have been deleted, you can instruct the application to only display them instead of the entire lot.
Extracting from the backup iTunes saved on your computer is pretty much similar. The only exception is that, instead of connecting the app to a device and scanning it, you select the folder that contains the desired files. Once that's done, everything will look exactly the same as in the previous section. If you're in a hurry, and already have a backup saved, I suggest using this option, since recovering from the phone will take significantly more time.
In case you think Aiseesoft Mac Fonelab is too expensive or not effective enough, both iExplorer and iPhone Backup Extractor have Mac versions that you can use.