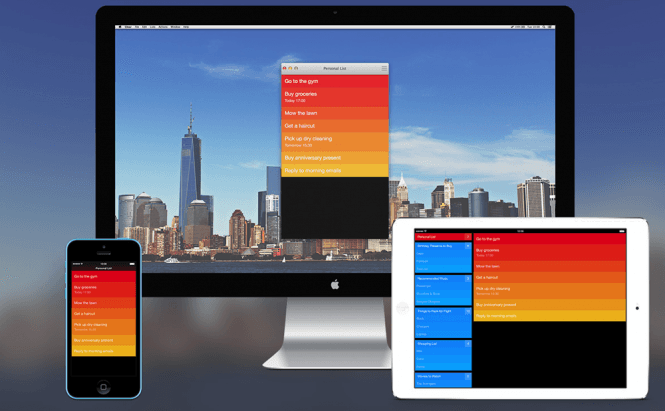 How to sync your iPhone or iPad with iTunes
Synchronizing the files on your Mac with the ones on your Apple mobile device is highly recommended. Not only will this allow you to access content from your iPhone or iPad on your computer, but it will also ensure that if anything happens to your devices, you won't lose important media content, contacts or documents. However, since not everybody knows how to do this, I've decided to write a short guide and show you all the steps that you need to take.
The best way of synchronizing your iPad and iPhone is with the help of Apple's iTunes. There are two ways of doing this: either by directly connecting them to your computer using a USB cable, or via WiFi, and we will talk about both of them. Before we begin, the first thing that you should do is update iTunes to the latest version. Once that's done, do the following:
Using a USB connection
Since we're going to rely on iTunes, you should go ahead and open the application. Now, connect your iPhone or iPad using the USB cable and use the button with an icon that looks like a mobile phone to find your device. (It should be on the upper side of the window, right below the volume controller.) After you've selected the device that you want to synchronize, you will see several new tabs appear in the left-side panel, depending on the content that you have stored.
Using this procedure, you can synchronize your media content like music, videos, audiobooks, podcasts and movies. You can also sync books and PDF documents in the Books tab, ring and alert tones under the Tones category, iTunes U courses in the tab with the same name and contacts and calendar entries in the Info category. In case you were wondering, your mail accounts, bookmarks and notes cannot be synchronized. The next step that you need to take is to click each of the tabs and configure which ones you want to synchronize by checking the box marked Sync and pressing the Apply button. If you want to, you can also be more specific about the content that you synchronize; for example, in the music tab, you can choose your entire library or just a number of selected playlists, albums, artists and genres.
After you've configured all the tabs that you want to sync, go to the Summary tab, click the Sync button in the bottom-right corner and wait for the files to be transferred.
Using a WiFi connection
This process will allow you to sync the content on your device to your computer via wireless connection, but in order to set it up you will need to connect your iPhone or iPad using a USB cable. However, you will only have to use the cable once, and after you've made the right configurations, your mobile device will automatically sync files to your computer whenever they're on the same network.
Start by launching iTunes, connecting your iPhone or iPad to your computer and selecting the device (like I've shown you in the previous chapter). Now, click on the Summary tab and in the Options category check the box marked "Sync with <device name> over WiFi". Finally, click Apply, disconnect the cable, then select the content that you want to sync like I've shown you before, and you're done.
The one thing to remember is that both your computer and iPhone or iPad have to be on the same WiFi network, so this won't work if your computer is connected to the Internet through a cable.
Now that you know how to sync your iPhone and iPad, you might want to check out some of our previous articles such as "How to recover data from a broken iPhone" or "The best tools for transferring files between Mac and Android".