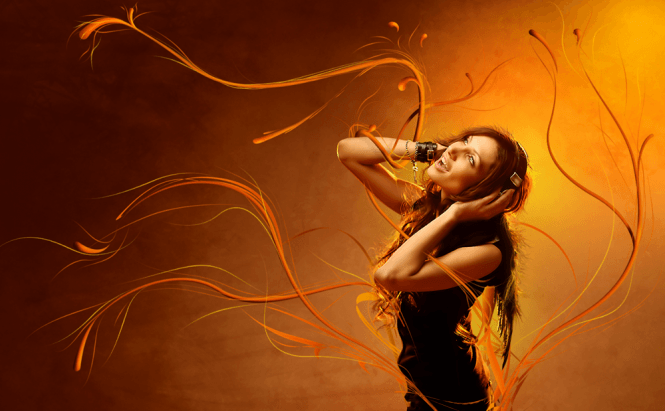 Cool Apps for Music Fans with iOS Devices
From my point of view, music lovers and Apple products always seemed like a match made in heaven. iTunes is the most popular music service, iBeats is one the best headphones manufacturers, while iPhones, iPads and iPods are some of the most utilized music listening devices. This is why I decided to write an article about some of the lesser known music apps for iOS devices, the ones which offer that extra bit of functionality that makes them worthy of your attention.
SoundWave
SoundWave
Basically, SoundWave is a playlist builder that offers cross-platform (iOS, Android and web browser) compatibility. Nothing interesting so far, right? Well what I like about the app is that it's not only cross-platform but also cross-service. This means that the application can gather your favorite song from various services such as YouTube, iTunes, Pandora, Spotify, etc and put them all together for easy access. Furthermore, SoundWave embeds a social network where the users can share their favorite tunes or discover new songs to listen to. The app is also free.
SoundCloud
SoundCloud
SoundCloud is meant for the more adventurous music listeners out there. This app will help you found new artists and songs every day. The tool's community is almost exclusively comprised of up and coming musicians, song writers and producers who upload their latest materials constantly, so finding fresh content is not going to be a problem. As you've probably guessed, SoundCloud is also very useful as a self-promoting app as it allows you to record and share your music. The application is free on iTunes.
Shazam
Shazam
I must admit this application is rather mainstream for this list, but I just couldn't ignore it. If you are a true music enthusiast you will often find yourself in a bar or in a car arguing with friends about the name of a certain song. Well, Shazam is the perfect app to have in that situation. It listens to the music you are hearing and uses its online resources to identify it. Once it found the tune, the app offers you an easy way to find the entire song on YouTube or a 30-second preview of it on iTunes. Shazam has a purchasable version, but its free release works really well.
Songkick Concerts
Songkick Concerts
Songkick Concerts brings a bit of a twist. The app goes through your music library (Spotify, Facebook Music, etc.) identifies your favorite artists and then alerts you whenever one of them has a concert somewhere near your location. This tool will also tell you the exact venue, line-up and ticket information for the shows that it alerts. Songkick Concerts can be downloaded free of any cost.
Music Bleeper
Music Bleeper
Are you a little bit of prude? Or maybe you can't listen to your favorite music because your kids will pick up some of those bad words in the explicit version of the songs? Music Bleeper is a neat app the can will censor (bleep) the inappropriate words from the tunes that you listen to. The app scans your entire music collection and runs it against its database, then simply puts a bleep over each bad word detected. If your songs is new and the app doesn't have a clean version of it, the problem will be fixed in the next 24 hours. Moreover, you can customize the bleeping filter and adapt to your own tolerance level. The application is pretty new so it has a few bugs, but it's free.
CanOpener
CanOpener
Despite its slightly confusing name, CanOpener is actually a great tool designed to enhance the quality of the sound on your iOS device. The app provides a comprehensive list of presets that will enhance the listening experience for a wide variety of headphones. Moreover, you can customize your own presets and listen to the tunes exactly the way you want to. CanOpener comes with a $2.99 price tag.
Hum
Hum
Hum is a great companion for music writers. Nowadays you might not have a pen and paper nearby, but your phone will follow you everywhere. So why let your spontaneous compositions go to waste, when you can hum them and your phone will automatically record them and translate them into musical notes? The app will also help you keep all your creations organized and easily share them with the rest of the world via e-mail or iMessages. The only slight inconvenient is that you will have to pay $1.99 to download the application.
GarageBand
GarageBand
GarageBand is one of my favorite apps when it comes to making music. This tool is the complete package allowing you to create, mix, record and share your songs with people all around the world. Furthermore, you can also jam with your buddies. GarageBand offers a wide collection of instruments, allows you to alter the tempo, lets you pick the chords that you want to play in and enables you to upload your compositions on the iCloud so that you can easily sync them across all your devices. The app costs $4.99 but, as far as I'm concerned, it's worth every penny.