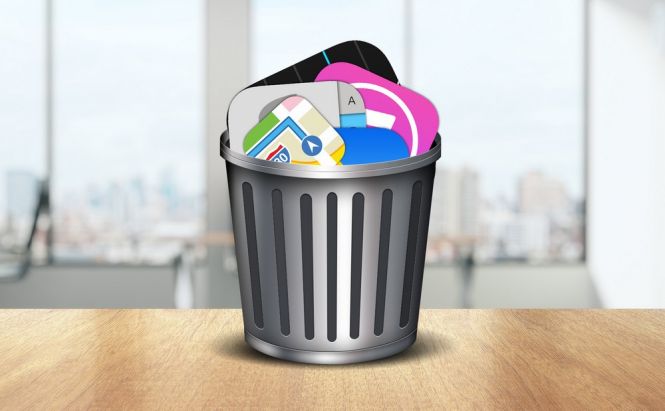 Ways to completely erase your personal data on your iPhone
A few months ago I've showed you the best tips for buying a used iPhone, but recently I realized that I didn't write anything helpful for those who want to sell their iPhones. Beside getting a good price, the most important aspect of selling your current phone is to make sure that the person who gets your device doesn't have access to your private information. So, here are a few effective ways to completely erase your personal data from your iPhone.
Before I tell you how to wipe your private information, I should show you how to make a backup of your data as that is the first step that you should take. You can do this either by using your Wi-Fi connection or by plugging your iPhone into your Mac or PC. If you want to use a wireless connection, make sure that your phone won't run out of battery during the process. Now, simply go to Settings --> iCloud --> Backup and press the Backup Now button. In case you prefer the iTunes version, plug your phone into your laptop or desktop, launch the iTunes application, click on the iPhone icon that appears in the top-left corner and press the Backup Now button. You can also choose to encrypt your backup files and to backup your applications as well.
Now, when you have a safety net to fall onto, it's time to remove your personal data from the iPhone. Open your Settings, then go to the iCloud section and tap the Sign Out button. Now, confirm that you're signing out and press the Delete from My iPhone button (you will need to enter your password to perform this action). After disconnecting your iCloud account from the phone, go to Settings --> General --> Reset and tap the Erase All Content and Settings buttons. You will most likely need to tap the Erase iPhone button twice and enter your password to complete the process. Lastly, remove the device from Find my Phone and you're done.
If you've already sold your iPhone and you can no longer access it, but you forgot to previously delete your personal data, first try asking the new owner to do it for you using the previously shown procedure. In case they refuse, go the iCloud website, login with your account, select your device and click the Erase button. If you use the Apple Pay service, you can delete all your credit and debit card information by visiting the same website, logging in, then going to Settings, selecting the device and clicking the Erase button that's next to Apple Pay. Once you're done, press the Remove from Account button and you will cut all the ties between your former iPhone and your Apple account.
I should also tell you that you don't need to worry too much about data recovery applications. iPhones automatically encrypt the data on them, so even if a third-party app is able to get your deleted files, it won't be able to open them without your password.
Now, when you've seen our ways to completely erase your personal data from your iPhone, you may also want to read: "Installing appropriate apps on your old iPhone or iPad" or "All you need to know about Family Sharing on iOS".