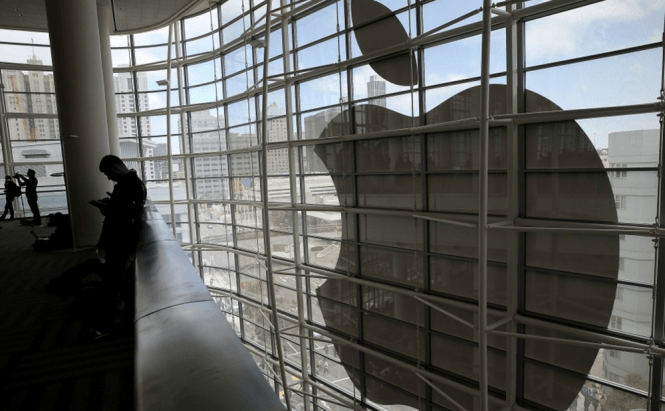 All You Need to Know about Privacy and Security on iOS 8
iOS 8 is undoubtedly one of the best mobile operating systems that we have seen. This new Apple product offers numerous improvements which make your devices not only more convenient but also more secure. Since it's a fresh operating system, there are a lot of privacy settings and features that haven't yet become 'public' knowledge. Here you will find some of the most important iOS 8 privacy and security options that you should know about.
Drop Google, use DuckDuckGo
DuckDuckGo Setting
One of the coolest things about iOS8 is that it allows you to pick your default Internet search engine from a list of websites, which includes DuckDuckGo. Why is this so important? Because Duck Duck Go is a search engine that focuses on user privacy. The website offers comprehensive results lists, but unlike major services like Google, Bing or Yahoo, it doesn't store any personal information, such as your search query, IP or username, for advertising purposes. To activate the option, head to Settings --> Safari --> Search Engine and tap DuckDuckGo.
Enable the Do Not Track feature in Safari
Do Not Track Option
Limit Ad Tracking
I presume you are already aware that a lot of websites make money by tracking cookies to monitor your web browsing habits and selling the data to online advertisers or using it in their own ad campaigns. iOS 8 embeds a Do Not Track function in its Safari browser which can be easily activated by going to Settings --> Safari and (in the Privacy and Security section) moving the slider next to Do Not Track to ON. The downside is that some websites will either not allow you to view their content while this setting is 'on' or simply ignore your wishes and track you anyway. Furthermore, you can also restrict ad tracking by going to Settings --> Privacy --> Advertising and sliding the Limit Ad Tracking switch to ON. (You will also need to tap the Reset Advertising Identifier option and accept the prompts that will follow).
Keep your location private
Share My Location
Location Ads and Alerts
Frequent Locations
For some reason, it seems that your phone and most apps are dead set on constantly knowing where you are, and that cannot be good for your privacy. For example, there are times when location sharing is a very useful feature, as it allows people to find you in crowded places. However, most times this function will do more harm than good, so turning it off when you aren't actually using it seems like a really good idea. All you need to do is to go Settings --> Privacy --> Location Sharing and switch OFF the Share My Location slider. Furthermore, Apple tracks your location in order to offer you targeted ads and alerts. To stop this from happening, navigate to Settings --> Privacy --> Location Services --> System Services and disable the ones you no longer wish to keep. The only one I myself keep running is Find My iPhone. Lastly, your phone also keeps a log with the locations you often visit. To stop this from happening, go to Settings --> Privacy --> Location Services --> System services --> Frequent Locations and turn it Off.
Make sure your apps can't betray you
Background Location Tracking
3rd Pary Apps Access
A lot of the apps you install will want some privileges on your phone. Make sure that you only allow those you trust to access your private for data. For starters, many apps will ask your permission to monitor your location even when you are not using the respective application. Just don't allow them to do so (unless you are absolutely sure about it), and your privacy will be safe. Moreover, some of the third-party apps will want access to sensitive areas of your device, such as your contacts, calendar etc. Go to Settings --> Privacy and select each of your apps to allow or disallow third party tools from interacting with them.
Turn off Diagnostics & Usage Data
Diagnostic and Usage
I understand that the best way for Apple to know about what's working and what's not is to take the info right from my phone, but a lot of people consider the Diagnostics and Usage Data function a breach in privacy. Why? Because it basically logs everything you do on your device and sends it to Apple. Theoretically, the information is sent anonymously, but you can never be sure, so turning this feature off could be for the best. Here's what to do: go to Settings --> Privacy --> Diagnostic & Usage and check (tap) the Don't Send option.
Disable the Photo Geo-location Feature
Location Tagging
iOS 8 devices will automatically tag your photos with the location where they were taken. This can be really nice on certain occasions, but also very detrimental in others. Just imagine showing your boss a picture that he thinks was taken at a conference in Boston and then having him realize (by seeing the geolocation tag) that the hotel in the photo was actually in Las Vegas. Furthermore, in case you share pics of the locations that you frequently visit with more than just your friends and family, unwanted people can find out where they were taken down to the exact street corner. To avoid this from happening navigate to Settings --> Privacy --> Location Service --> Camera and select the Never option.
Find my iPhone
Find My iPhone
One of the things I like the most is the Find my iPhone feature. To activate this function, navigate to Settings --> iCloud - Find my iPhone (or iPad) and turn the option ON. Once enabled, this feature will help you find your phone's exact location in case you lost it, or tell the police where to find it if your device gets stolen. Moreover, right under the Find my iPhone switch, you will see another slider labeled Send Last Location which will enable your gadget to update the Apple servers with its current location, right before the battery powers down.