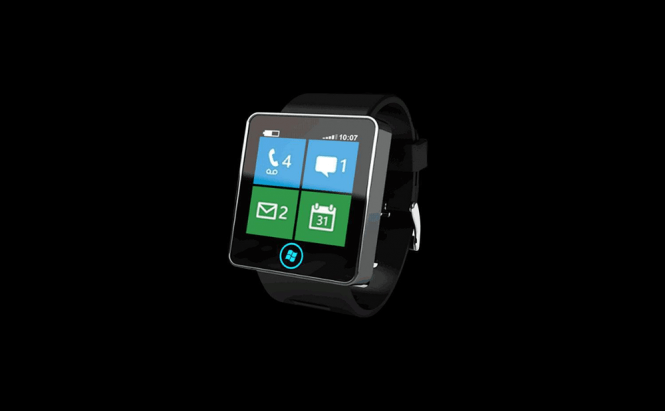 Rumor: Microsoft to Launch a Smartwatch
Microsoft seems to be ready to jump into the frying pan and fight with Apple and Samsung on the smartwatch market. According to anonymous sources, the Redmond based company will launch its own wearable device in just a few weeks. It seems that the IT giant is trying to capture the coveted holidays market which Apple and Puls were already fighting for.
Since everything is very hush-hush, there is a very little chance that we actually know about the device. However, Microsoft's smartwatch seems to be able to measure your heart rate and offer two highlight features which are designed to put it in front of the competition:
Cross-platform compatibility: unlike the Apple Watch which only works with iOS, Microsoft's upcoming wearable will offer support for Windows Phone, iOS as well as for Android operating systems. Nadella's shift from the "Windows only" policy (Ballmer) to the "all devices" concept is getting to be more obvious with each launched product and that can only be a good thing. Since Windows Phone is one of the least popular mobile operating systems, holding on to exclusivity for an OS with low adoption rate would most likely be very bad for business.
Durable battery. The other field in which Microsoft strives to be much better than the opposition is the battery life. The new smartwatch will be able to last over two days without requiring a recharge which means it is better than both Moto 360 and Samsung Galaxy Gear (which need daily recharging). Furthermore, from what we know so far, the Apple Watch's battery will also last only one day, so Microsoft might have successfully beaten all its competition in this area.
I am inclined to think that this idea isn't the best Microsoft has ever had and it isn't because of Samsung or Apple. The entire press seems to be ignoring Will.i.am's Puls (which although is not officially a smartwatch) goes on your wrist and measures time. Furthermore, the device (that will also hit the stores in the holiday season) allows you to make calls, send texts and e-mails without requiring a smartphone connection and I don't know any other watch (smart or not) that offers the same functionality.