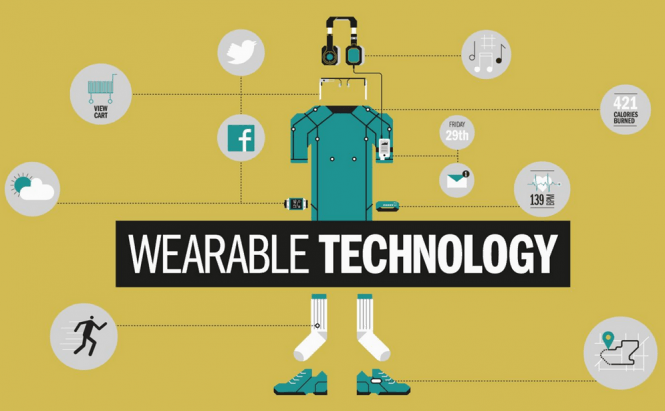 The best wearables to come out in 2016
2016 is going to be one of the best years as far as new technology goes, with numerous interesting devices set to arrive. Beside the impending arrival of virtual and augmented reality technologies, there are also modular smartwatches, EEG headphones and other cool gadgets coming out this year. So, without further ado, here are the best wearables to come out in 2016.
Apple Watch 2
Apple Watch 2 Concept
Apple Watch has already broken selling records and is slowly putting regular watchmakers out of business, so it's a pretty safe bet to think that the next version of the device will also be wildly popular. Apple's smartwatch is already awesome as it is, so I must say I'm quite curios to see what improvements the IT giant can make. (Reports indicate a front-facing camera and better connectivity, but those haven't been confirmed yet.) At this point, information is pretty scarce, but if the Cupertino-based company sticks to its usual pattern, we should hear more about the product by March or April 2016.
Microsoft Hololens
Microsoft Hololens
Microsoft Hololens is a topic that our website has already covered extensively, but that doesn't mean that we're any less excited to see its official version hit the market. It's very likely that 2016 will be a crucial time for the tech sector, as virtual reality devices should arrive in full force, and the Hololens glasses are one of the centerpieces of this revolution. According to Microsoft, the developer edition of Hololens should arrive by August, but from what I've heard, it's going to cost about $3,000, so it won't be something that you can easily afford.
Blocks
Blocks
One of the top 10 most backed projects on Kickstarter, Blocks is a modular smartwatch that is set to arrive in 2016. For the less tech-savvy reader, this device will allow customers to choose their own features and create a personalized watch that perfectly suits their needs (without having to pay extra for stuff they don't need). From what I've seen, the wearable looks surprisingly well (especially for a modular gadget), and what's really cool is that it is open to both iOS and Android platforms. Blocks is supposed to arrive in the spring of 2016, but I wouldn't be very surprised if there are some delays.
Kokoon
Kokoon
Smartwatches and VR devices are quite cool, but how about headphones that can perform an electroencephalogram while you wear them? This is yet another successful Kickstarter project: Kokoon is a pair of in-ear headphones designed to help improve the quality of your sleep by studying the electrical activity of your brain. The shipping date of the product has been postponed to September 2016, but it may still be delayed further, as the demand for the product is huge.
Nuzzle
Nuzzle
Whenever you hear the term "wearable", you think about something that you would wear, so this entry may surprise you, but it's a "wearable" nonetheless. Nuzzle is basically a GPS dog collar, but the extra functionality that it offers makes it the perfect gadget for your furry companion. The collar offers features like collision monitoring, activity monitoring or temperature monitoring, giving you detailed statistics of your pet's activities throughout the day. Additional advantages include geo-fencing support, compatibility with both iOS and Android operating systems, as well as water resistance.
In case you weren't completely up to speed with last year's wearables, you might want to find out what were the best fitness bands in 2015.