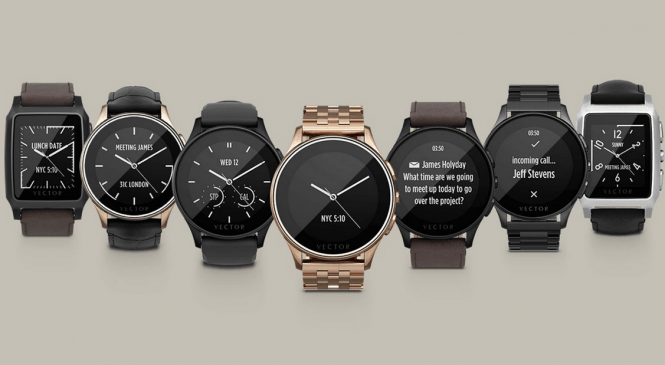 Top 6 smartwatches of 2016 to hit the market
In 2015, smartwatches have gained a lot of attention in the market, especially thanks to Apple Watch, and the trend will most likely continue in 2016. There are many well-known brands competing in this sector, and each passing day brings innovations, so I'm expecting some really great devices to come out this year. Here are, in my opinion, the top 6 smartwatches that are set to arrive in 2016.
Motorola Moto 360 Sport
Motorola Moto 360 Sport
Motorola has officially announced a sports version of its Moto 360 smartwatch which is set to arrive to the U.S. this January and to other markets some time during this year. As its name suggests, the device features a silicon build and an UV coating, which make it a great accessory to have on your wrist while exercising. Motorola Moto 360 Sport will offer heart rate, pace, speed and distance monitoring capabilities as well a display that is actually easy to see even under direct sunlight.
Huawei Watch
Huawei Watch
Smartwatches are quite cool to wear, but so far, this has only been true if you were a man. Pretty much every existing model is quite large and a little bit bulky, so it doesn't look that great on the smaller wrist of a lady. Fortunately, that's about to change with the new Huawei Watch, which is coming at CES 2016. The smartwatch features a feminine design with better-looking straps and a slightly rounder case, so you can finally purchase it as a present for your wife or girlfriend.
Apple Watch 2
Apple Watch 2
As I already said in the beginning, Apple Watch has been the most successful product of its kind last year, so there's no reason to think that Apple won't release a new version in 2016. Up until now, information has been pretty scarce, but it's very likely for the Cupertino giant to make some kind of official announcement this March, while the watch itself will be released in the late summer or fall. As far as improvements go, I've heard talks of better materials, improved wireless connectivity and an interesting front-facing camera in the upper part of the device. Knowing Apple, it's safe to assume that this will be the most popular smartwatch in the world, but let's wait and see.
Blocks
Blocks
The 10th most funded project on Kickstarter in 2015, Blocks is a surprisingly well-designed modular smartwatch that is set to arrive in September 2016. The device features an adjustable wristband, Gorilla Glass and an AMOLED display. As far as hardware goes, Blocks is going to feature a 400 mAh battery and a Qualcom Snapdragon 400 CPU. Additional advantages include haptic feedback, voice controls, Bluetooth and WiFi connectivity, an accelerometer and gyroscopic sensors.
Casio smartwatch
Casio
Casio is one of the most renowned watchmakers in the world, yet the company has lost a lot of ground in the previous year because of the new smartwatch trend, so it decided to join the fight and created its own device. The new model is supposed to start selling in the U.S. and Japanese markets this March, and it's going to cost about $400. Talking about the upcoming product, the company's president and chief operating officer, Kazuhiro Kashio stated: "We are trying to bring our smartwatch to a level of watch perfection: a device that won't break easily, is simple to put on and feels good to wear."
Movado Bold Motion
Movado Bold Motion
Let's finish our list with another smartwatch that doubles as an activity tracker. This device will also have an elegant-looking analog design. Moldavo Bold Motion is a $795 watch which is waterproof for up to 50 meters and will work with both iOS and Android smartphones. As far as functionality goes, this smartwatch automatically adjusts to new time zones when you're traveling and provides vibrating notifications about incoming calls, received emails, messages and calendar appointments.
In case you would like a recap of last year's tech, here are the 7 most anticipated devices of 2015 and the top 5 fitness bands from last year.