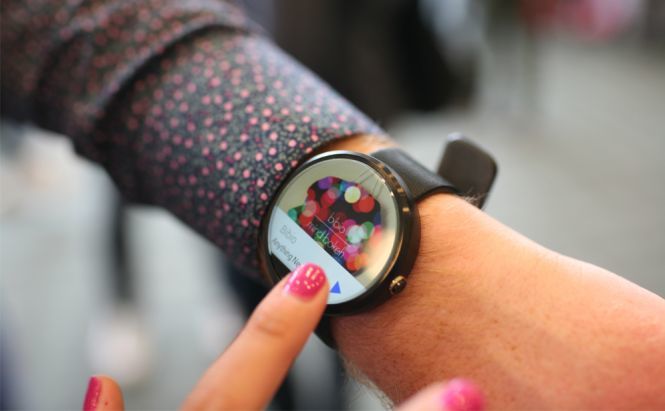 Top 5 Smartwatches of 2014
The fate of smartwatches had seemed rather uncertain, until such big players as Apple, Sony and Samsung entered the smartwatch competition. 2014 is the year when these devices got much more popular and have finally gained their place on the tech market. We picked up the smartwatсhes we consider the best of 2014. Though some of the most promising wearable items are yet to come, there are already quite a few interesting options to consider.
5. Samsung Gear S
Samsung Gear S Smartwatch
The Gear S is the latest smartwatch by Samsung and it stands apart from the rest with its big bright curved screen and support for a SIM card allowing for using the device without a smartphone connected. The Samsung Gear S runs the Tizen operating system, includes a pulse monitor and a built-in GPS. The gadget impresses in many ways, it's only a question whether you really need a smartwatch that is also a phone. Other issues to consider are its bulky design and a rather steep price.
4. Sony SmartWatch 3
Sony SmartWatch 3
The third generation of Sony's Smartwatch became the first to run with Android Wear. The wearable device is encased in a body of silicone rubber, features a square 1.6-inch 320 x 320 display and colorful, interchangeable bands. The Sony SmartWatch 3 boasts a GPS tracker enabling you to monitor your activities without the need of the GPS in your phone, an NFC and Wi-Fi connectivity. If you take into account its 420mAh battery that will last up to 2 days before you need to charge it, the Sony SmartWatch 3 will seem quite a good option.
3. Moto 360
Motorola 360 Smartwatch
The Motorola Moto 360 is undoubtedly the most stylish-looking smartwatch on the market. Its classic round design and amazing build quality will make you mistake it for a real wristwatch. The device runs Android Wear, features a bright display protected by Gorilla Glass 3, and sports a heart rate sensor. Moreover, it is water resistant and can be charged wirelessly. Apparently, it has some flaws, the most notable of which is its extremely weak battery life. It might also seem too big and a bit pricy ($249) for some users. Despite the downsides, the Moto 360 still has the most iconic and elegant design on the market.
2. The LG G Watch R
LG G Watch R Smartwatch
The LG G Watch R is another Android-running smartwatch with a round screen design. If compared to the Moto 360, the LG Watch R's screen has a slightly better resolution and higher pixel density and its battery can last one day longer. The device is dust and water resistant and has a comfortable skin band that you can switch out for any other wristlet. In our opinion, the Moto 360's design is still more stylish and more suitable as a unisex option, but LG G Watch R seems overall more practical.
1. Pebble Steel
Pebble Steel Smartwatch
And on top of our list is Pebble Steel. Though not as stylish as Moto 360 and lacking the bright color screen of the latter, Pebble Steel has one big advantage against all the other smartwatches – a very long-lasting battery. It can last up to seven days on a single charge. Pebble Steel has a square stainless steel body and compatibility with both iOS and Android phones. The watch is also waterproof and can withstand up to 50 meters underwater. With a great variety of apps offered, Pebble Steel successfully manages to combine functionality of a smartwatch with a sleek and tough wrist watch design.