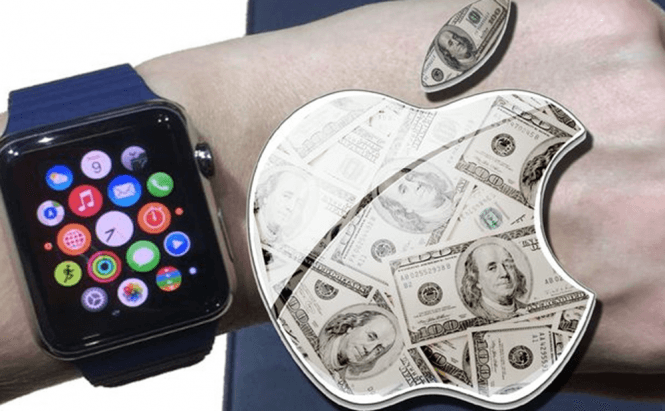 Cheap alternatives to the expensive Apple Watch
Nowadays, there's a really big hype created around the Apple Watch, and lots of people would love to get their hands on it. Sadly, the smartwatch's price is a really big impediment (especially if you don't want the sport version), and since it's a device that you don't actually need, many consider it too much of an extravagance. The good news is that if you search on the Internet long enough, you can find much cheaper alternatives to Apple Watch as well as to those pricey Android Wear watches. So in case if you're looking for a great present for someone you care about or yourself, here are some of the most interesting and actually affordable watches that can (partially) replace Apple's product.
RWATCH R11 ($44.49)
RWATCH R11
The cheapest watch on our list, the RWatch R11 is not a product you want to overlook. This smartwatch is compatible with both iOS (version 7.0 or newer) and Android (version 4.3 or newer), has a round shape, a stainless steel case and a leather band. If you're interested in the specs of the product, it sports a 1.22 inch IPS display with a 241 x 204 resolution, a 220mAh lithium-ion polymer battery, built-in Bluetooth (4.0) support and an infrared sensor which allows it to also function as a remote control. As far as features go, this smartwatch can push notifications from your phone to its display, show your SMS messages, help you control the phone to take selfies, and it has a dial allowing you to make phone calls directly from it via Bluetooth (your phone needs to be in range.) Additionally, the watch embeds a heart-rate monitor, a pedometer, a compass and a sleep monitor, has a sedentary reminder function and is waterproof.

For full details on the product (or if you wish to purchase it) click on this link.
OUKITEL A28 ($

56.

99)
OUKITEL A28
The Oukitel A28 watch is an interesting alternative which is also compatible with Android smartphones (4.4 or newer) and iPhones (7.0 or newer). This rectangular, gold / silver smartwatch features a 1.54 inch IPS screen with a 240 x 240 px resolution, a 250 mAh battery which can last up to 100 hours, a heart-rate monitor (the same sensor as in Apple Watch), a sleep monitor and a pedometer. The smartwatch can push the notifications from your phone to your screen, allows you to make calls directly from its display, lets you control the music you play on your phone. Furthermore, the watch offers a calendar, alarms, a voice recorder, a calculator and access to your call logs. Last but not least, Oukitel A28 lets you remotely control your phone's camera or reply to messages directly from your screen, but these two features only work with Android devices.
To read the full product specs or to buy it click here.
Cloud N7 ($59.99)

Cloud N7
Cloud N7 is a stylish smartwatch which features a 1.54 inch IPS display with 240 x 240 px resolution, a built-in 0.3 MP camera, a 300mAh battery which lasts up to 72 hours and a MicroSIM card slot. The wearable is compatible with Android (4.3 or later) and iOS (7.0 or later) and provides support for both Bluetooth 3.0 and 4.0. Since it has a SIM card, it can make phone calls and send messages directly, but it also provides access to your phone's call history and logs. Additional features include a heart-rate monitor, a sleep monitor, a pedometer, a voice recorder and an alarm.
In case you're eager to find out more details about Cloud N7 and how to purchase it, you can do so by clicking on this link.
iMacwear M7 ($

112.63)



iMacwear M7
A bit more expensive than the rest, iMacwear M7 is one of the coolest products on our list, but unfortunately, it is only compatible with smartphones powered by Android (version 4.4 or newer). Under the hood, this smartwatch sports 4GB of ROM, a 1GHz dual-core CPU, a Mali-400 MP GPU and a 600mAh battery. Its highlights include WiFi capabilities, a 5.0 MP camera and 3G support. Additionally, the product supports Bluetooth connections, is waterproof and can play up to 6 hours of music. A big drawback for this smartwatch is that it only works with GSM+WCDMA networks (GSM 850/900/1800/1900MHz WCDMA 2100MHz).
For complete details about iMacwear M7, click here.
Meta Watch M1
($179.99)

Meta Watch M1
And finally, last one our list is Meta Watch M1, a rectangular, elegant-looking smartwatch which works with both iPhones (4S or newer) and Android devices (4.3 or newer). The product is capable of pushing all of the notifications from your favorite apps (Facebook, Texts, Phone Calls, etc) directly to its screen and supports Google Maps, which means that it can offer turn-by-turn directions. Additionally, it allows you to choose from a wide variety of watch faces so that it can fit your style and preferences. As far as I'm concerned, the highlights of this smartwatch are its powerful battery which will last between 5 and 7 days (it only takes three hours to charge it) and the fact that its screen has light protection, which means that you will be able to see its display clearly even in direct sunlight.

For more details click here, but I must warn you that this product only ships in the US, and the current price is part of promotion which will expire sometime in the future (the original price is $299.99).
Now, I won't claim that any of these smartwatches can completely replace or even look as good as the Apple Watch, but I really like the fact that with them you only pay for their functionality, not for their brand. All the wearables on this list are actually affordable, even fto those with low budgets, so they are definitely worth at least checking out.