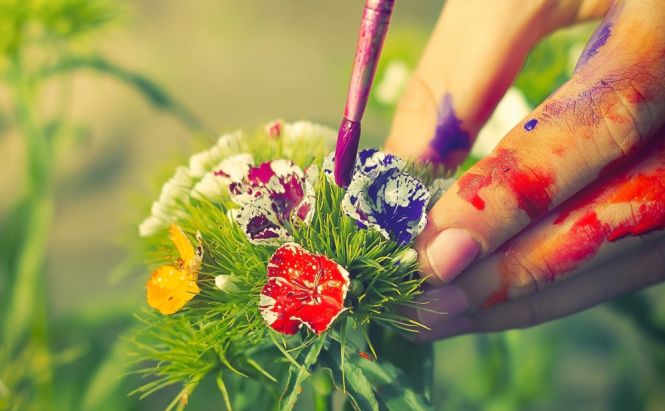 5 iPhone apps to add amazing painterly effects to your photo
Want to turn your ordinary photos into something really artistic, but seem to lack the natural talent for drawing? Thankfully, today we have a whole pile of apps at our disposal to produce a realistic or unusual digital painting out of any image. Now you can use your iPhone or iPad as a versatile art studio and create oil painted-like, textured or watercolor drawings on the go. We've rounded up a few iPhone apps that will help you transform your pictures into truly fabulous masterpieces.
Waterlogue
Waterlogue
Many apps offer filters that turn photos into what is supposed to look like hand-painted watercolors, but if you ever used them, you know how often they fail to provide good results. Waterlogue ($2.99) is an iPhone app that stands out in this matter, since it manages to create a fantastic watercolor style. The tool simulates the spreading and bleeding of the colors on paper, which produces highly realistic effect. Waterlogue is very easy to use: just open the app, choose one of 14 pre-set styles and then tweak the wetness, pen outlines and color of your image to personalize it. In addition, you can export pictures at high resolution and instantly share them on Instagram, Twitter, Facebook and Tumblr.
Brushstroke
Brushstroke
Another app that a creative person will find rather curious is Brushstroke ($2.99). The tool comes with a plethora of filters and a great variety of ways to customize a photo. It can produce a realistic painted appearance and imitate the oil, acrylic, gloss, lead pencil or watercolor style. Brushstroke offers a set of texture options including canvas, wood or paper and a wide choice of editing tools, allowing to adjust brightness, exposure and contrast of an image. A very nice touch is that the app lets you add your personal signature using your fingers to your finished work.
Portrait Painter
Portrait Painter
Most tools designed to virtually transform images into paintings work better with landscapes and and still life. But if you're more into editing selfies or photos of people and animals, then Portrait Painter ($2.99) is the perfect choice. However, it should be mentioned that the app plays well with other types of photos, too. Portrait Painter allows you to pick a natural color or a bright and colorful style as well as customize brush size and length, bristle and canvas strength, or vibrancy and smoothness. But if you don't feel like tweaking the options manually, you can always use the app's randomize feature and keep clicking until you get a satisfying result.
Glaze
Glaze
Glaze (free, with in-app purchases) lets you apply heavy textured effect to your images so that they look as if painted with thick strokes of paint. Just like with the previous tool, you can either create your own picture by choosing among various filters or roll virtual dice and get a random cool effect. Glaze provides numerous styles and can beautifully simulate oil, acrylic, gouache or pastel painting as well as overlay one filter over the other to produce this stunning strongly textured effect. The app lets you create real masterpieces, just watch the video below to get the idea of what the app's capable of.
Tangled FX
Tangled fx
Tangled FX ($2.99) is an app that provides truly fantastic effects for your photos, which are actually hard to describe. The app makes an image look like it is made of fibers, tangles of light or some kind of swirls. Tangled FX offers 16 presets, some of which apply only a delicate effect and some turn your image into something completely experimental. The app also provides the advanced settings and lets you fine tune the color, contrast and gamma, as well as many other aspects of your photo. The finished works can be shared on various social networks.