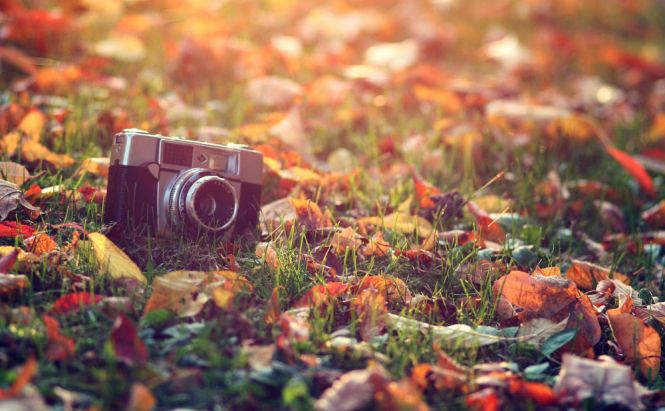 5 best web-based photo editors
If you need to do heavy editing on your photos, Adobe Photoshop is the first thing that comes to mind, but what if you just want a quick tweak or touch-up that doesn't require such bulky software? Or want to manipulate a snap on the go using one of your devices? Or simply don't have a Creative Cloud Subscription and don't plan on getting one? Luckily, there are plenty of free online photo editing services that offer a vast range of tools as the traditional software-based applications do. We've compiled a list of five handy web-based photo editors that you can use to effectively edit your images at the click of a mouse.
BeFunky
BeFunky
BeFunky is a powerful online image editing application with a wide variety of creative filters, frames and stickers. Actually, the collection of options is so great that you might spend quite some time tweaking a photo or simply use one of the provided handy presents. In addition, BeFunky features a handy collage maker that lets you add several photos in either template presets or your own original patterns. Furthermore, this online editor offers a comprehensive graphic designer toolset that lets you use templates to make business and greeting cards as well as create other design elements. Unfortunately, some of BeFunky's great options require an upgrade, but you still can get most of its awesome features for free.
PicMonkey
PicMonkey
Just like the previous online image editor, PicMonkey combines the features of a photo manipulating tool, a graphic designer and a collage creator. The web tool boasts a myriad of artistic elements, including touch-up options like airbrushing, teeth whitening and eye or lip tints allowing for creating a perfect portrait. One of the key advantages PicMonkey offers is that besides the quality it also lets you pick the output size of your images. Nevertheless, the tool has its downsides as well: banner ads that flash in the user interface might be quite annoying, also some cool features require you to upgrade to the premium membership.
Pho.to
Pho.to
Pho.to is quite different from the above-mentioned online photo editors, since it doesn't provide the same powerful set of tools to manipulate a picture. However, it puts at your disposal a countless number of truly fun creative photo filters and frames, most of which are quite unique. Moreover, it lets you apply them easily, quickly and completely for free. Pho.to also allows you to perform some basic editing operations like cropping, resizing or modifying image brightness and contrast and easily save and share your creations.
Ribbet
Ribbet
If you used to edit your photos in Picnik, Google's photo editor (now discontinued), you'll be pleasantly surprised to see how closely Ribbet's interface reminds of this online editor. And that's no wonder, since Ribbet is built on the Picnik platform and offers mostly the same tools with a familiar slick, easy-to-use interface. Basic editing pictures, free filters, an auto-fixing option and fast performance – Ribbet is all about convenience and ease of use. So if you're into editing your images on the fly, Ribbet is a perfect choice.
Pixlr-o-matic
Pixlr-o-matic
We've already mentioned the software-based version of Pixlr-o-matic in one of our articles, Give Your Photos a Vintage Feel. The online version has the same functional vintage-style interface and a whole pile of creative filters with original titles. Pixlr-o-matic doesn't provide you with any editing features, but if you're looking for a stylish-looking online tool to quickly apply a cool vintage filter, you should consider using Pixlr-o-matic.
Overall, BeFunky and PicMonkey seem quite similar to me in terms of providing pretty powerful tools. They both offer comprehensive sets of features, include additional toolsets of Graphic Designer and Collage Maker and have impressive upgrade plans. So, if you need tools for both heavy editing and simple tweaking, these two are pretty cool choice. For those who require only basic editing features, a robust interface and very fast performance, Ribbet is the answer. And those who are more into applying original filters, should turn to Pho.to and Pho.to, since they provide a myriad of various easy-to-use effects.