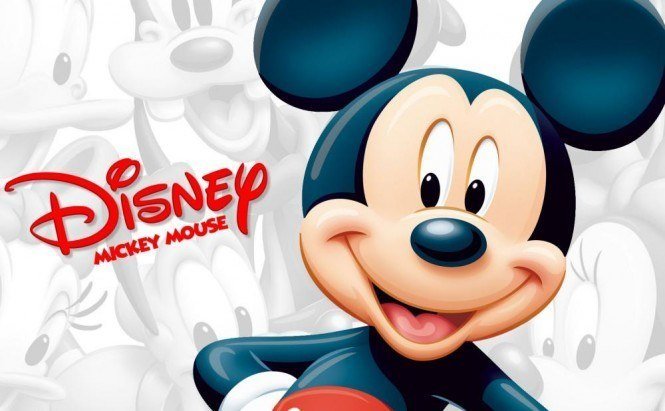 The Disney Animated Miracle
The much-talked-of 'Disney Animated' app released by the Walt Disney Company lets us into the creation history of all fifty three Walt Disney Animation Studios features and their characters.
The app gives us a possibility to reveal characters drawings turning into life. Now we are able to give life to our lovely characters: the Lion King, the Snow White, Goofy, and other well-know characters from the childhood using a 3D animation packet. To do it the members of Disney team provided the whole heap of interactive images and multi-layer animated music videos.
Besides, the app buyers have a unique great chance to look to the future and see the first designing of 'coming soon' works. It could be exciting indeed to compare the basic drafts and final results on the screen.
The Disney Company has also digitized the non-published archive materials. As a result we have a chance to see 750 animation music videos and more than 150 images that include a handy glass painting of the earliest movies.
Animation comes alive on every page in your hands. Access an astonishing amount of material from all eras, beginning with Snow White and the Seven Dwarfs (1937) continuing through visual effects from the Frozen (2013).
Discover Elsa's snow animation workshop: use Disney-inspired technology to create and share your own magical snow effects with your friends. Teach your children to paint magic lines that become alive in a moment.
So, this fantastic program will help you realize how great a part that Disney takes in your life is. Haven't you ever dreamed to visit the famous Animation studio? Well, now do it staying inside! The app discovers how Disney animated films are brought to life. Explore pages packed with interactive images, animated clips with frame-by-frame control, etc.
Dozens of top animators, technicians, artists, and designers contributed to making Disney Animated an unprecedented experience. The app, presented in English only, captures the original storytelling of all Disney animated feature films, allowing you to browse never-before-seen concept art, visual effects and even more. Did you get that you will animate the original Disney 3D character models and control a Disney visual effects simulation?
Steve Jobs has got a 'Disney Legend' award for the great invaluable contribution to the company work as this app was developed for iPads only.
"Disney Animated is the most comprehensive and unprecedented look at Disney animation to date; it brings the animators' desks to your iPad."
Is your life motto "be prepared" or are you more of a "Hakuna Matata" type? Choose your own one and create a cartoon or a short music video based on the favorite memories: enjoy lovely old music, different backgrounds, up-to-date graphics and intricate effects... Agglutium! The Disney Animated Miracle is ready!
Additionally, all full-animated finished featured films made by Walt Disney Animation Studio from 1937 to 2013 are represented in a single image. You can't get much more comprehension than a thumbnail of all this incredible items and every movie the company has done - now they all are in one place.
This truly animation software also contains information about all cartoons: small video clips that give much better appreciation of what these characters are all about; movie duration; black-and-white frames, etc.
This software deserves a thorough description, but I'm afraid it would be endless. Seeing once is better than hearing twice. Well, now it's your turn to try the App of the year 2013! Enjoy!