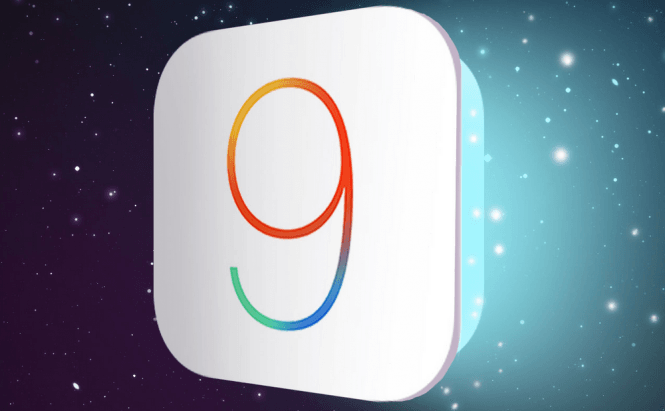 How to upgrade to iOS 9
As you probably know, Apple has recently launched iOS 9. The latest version of operating system for iPhones and iPads brings numerous improvements, enhancing both the visual appearance and functionality of you devices. As I'm going to write a full review of the software in the near future, I won't go into too many details now, but iOS 9 provides a much smarter Siri, split-screen possibilities on certain iPads, and many other goodies that you will surely like. If you can't wait to test out all the new stuff for yourself, but need some assistance with installing the operating system on your device, you've come to the right place. This guide won't only show you how to upgrade to iOS 9, but also how to downgrade back to iOS 8.4 in case if you don't like the latest OS.
Devices and compatibility
Before we talk about the actual installation, we must make sure that your device is capable of using iOS 9. Not all Apple's devices are suitable for the latest operating system, so I recommend installing it on iPhone 5S or newer and iPad Air or a later version of the tablet. In theory (at least), you can also install it on iPhone 4S, iPhone 5, iPhone 5C and the first generation of iPad Mini, but I can't guarantee that it will work very well and that you'll be satisfied with the performance.
Upgrading to iOS 9
iTunes Backup
Time to get down business. The first thing that you need to do is backup everything on your device so that you're covered in case something goes wrong, and also to to be able to downgrade back to your previous operating system. There are two ways of doing that: in the cloud with Apple Air or by connecting the device to your Mac / PC and using iTunes. In this guide we will be using the iTunes version, as Apple seems to prefer it as well. Here's what you need to do: launch iTunes on your device (both mobile and PC / Mac) and make sure that you have the latest version of it installed. Once that's done, use an appropriate cable to connect the iPhone / iPad to your PC, then on the PC / Mac application, go to the Summary section and click on the Backup Now button. Depending on how much data you have stored on your device (numbers, photos, videos, messages, etc.) this might take a little while. After the process is completed, navigate your way through iTunes to Preferences, then go to Devices and search for the backup you've just created. When you find it, press Control and click it, then choose Archive, and you should be good to go. If you need more details, Apple wrote its own guide which you can find here.
Now you can disconnect your device from the PC / Mac, then (on the iPhone or iPad), go to Settings, tap on General and select the Software Update option. iOS 9 should be available and a simple tap will download and install the operating system on your device. (Apple's latest OS only requires 1.3 GB of storage space when you download it, so you should have enough room, but you should make sure just in case.)
Going back to iOS 8.4
The good news is that, if you don't like Apple's latest operating system, it's not that hard to go back to iOS 8.4. Here's what you need to do: first, put your device into Recovery Mode (turn it off and connect it to the PC / Mac while holding the Home button pressed). When the text Connect to iTunes appears on the screen, let go of the Home Button then choose the Restore option. (If it doesn't show up, simply repeat the previous actions) In case if you have the Find My iPhone feature turned on, you will need to enter your Apple ID and password to activate the device after the restoration process is completed. If you're unable to restore your device (the process cannot be completed) you should get some help from Apple's specialists.
I'm guessing there will also be some people who upgraded to iOS 9 before seeing this guide or chose to ignore my advice about backing up the data and creating an archive. Don't worry, you can still downgrade to iOS 8.4. To do so, backup all the data on your device (follow the steps written in the "Upgrade to iOS 9" section of the article), then unplug your iPhone and download iOS 8.4. (You can do so by going to this website. Simply select your device model and the iOS 8.4 firmware, then tap download.) While the file is downloading, or after it has finished, go to the Settings menu chose iCloud, then select the Find my iPhone option and turn it off. After this is done, plug your iPhone back into your PC or Mac and launch iTunes. Now pay attention, because this a bit tricky: in the iPhone section, click the Check for updates button while holding down the Ctrl button on your keyboard (Option button a Mac keyboard). This should bring up a window with the available updates, and from there you should choose the recently downloaded iOS 8.4 firmware files. Click OK.
I hope this guide has helped you out, and in case if you're interested to find out more about the novelties brought by iOS 9, keep checking our website, as I plan to write about them really soon.